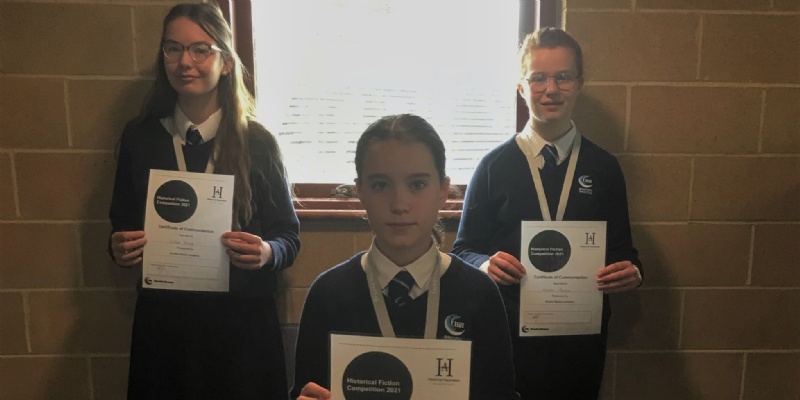 Well done to Brooke Weston Academy Year 7 students Eva Gallagher, Phoebe Martin and Willow Young, who have all had their work entered into the Historical Association's, 'Historical Fiction' competition.
Students were able to set their stories in any period of history as long as it had a convincing setting, in a past time and place, and was historically accurate to the time period of their choice.
Eva Gallagher set her story during World War Two with the title 'Split Apart but Not Forever' which focused on the evacuation of children and a family being split apart in 1940.
Phoebe Martin's story, 'Pompeii' follows a brother and sister as they experience the eruption of Pompeii and the devastation that it causes around them.
Willow Young wrote, 'The Black Death Story' which explores someone watching the impact of the Black Death unfold in their home village before the symbolic 'black cross' appears on their door.
Miss Polley, Head of History, said, 'Students were given a homework task to write a piece of historical fiction and then myself and Ms Northern whittled them down to our top three from the cohort. The standard across the board was brilliant which made it a very difficult decision for us. Our winning students have each received a certificate of commendation from the History department and could win more prizes if they are successful in the national competition.'