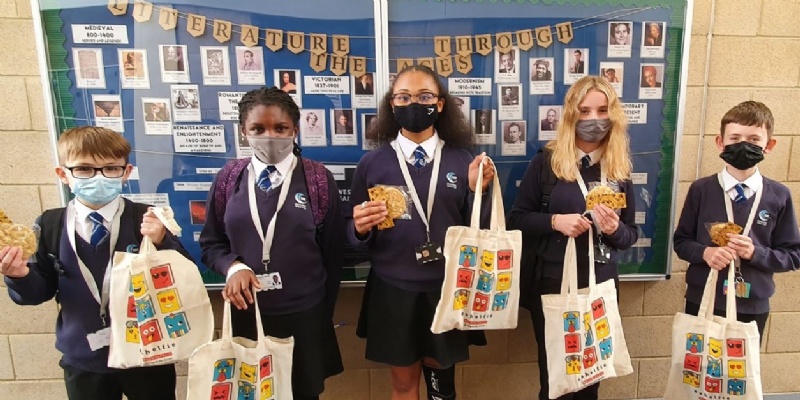 Congratulations to our Year 7 students who won prizes for their written book reviews, on titles they received at the start of Term 4, as part of the Bookbuzz scheme. Bookbuzz is a reading programme from Book Trust, which supports schools to encourage reading for pleasure and develop a whole school reading culture. The scheme has been running for several years at Brooke Weston Academy and students were given the opportunity to choose their own book, from a choice of 17 titles, to take home and keep. The books were all selected by a panel of experts, including teachers and librarians, and designed to appeal to all students regardless of their reading level.
Titles available this year included 'Check Mates' by award-winning author Stewart Foster, 'Little Bird Flies' by best-selling author Karen McCombie and 'City of Ghosts' by best-selling American fantasy writer Victoria Schwab. The most popular book with our students this year was 'Crater Lake' a page turning horror story full of twists and turns, by Jennifer Killick.
Lauren Fitzjohn, Literacy Coordinator at Brooke Weston, said, 'We look to inspire and encourage wider reading with our students and Bookbuzz is the perfect opportunity to promote this; encouraging an ethos that recommends reading to others is a lifelong skill that we have rewarded with some wonderful new books to read – we hope our winners and runners up recommend these new books to their friends too!'
The competition was open to all Year 7 students, and was judged by Librarian Wendy McCabe, she said, 'A book review is a great way for students to share their opinions on a book they have read. It should contain the basic plot summary and characters with just enough information to engage the reader without giving away too much of the plot and its twists.'
The top six book review winners each received a selection of books from this year's Bookbuzz list: Anita Bishi, Laura Bodnarczuk, Lucas Edgar, Keira Laing, George Parker, Amelia Pilolo.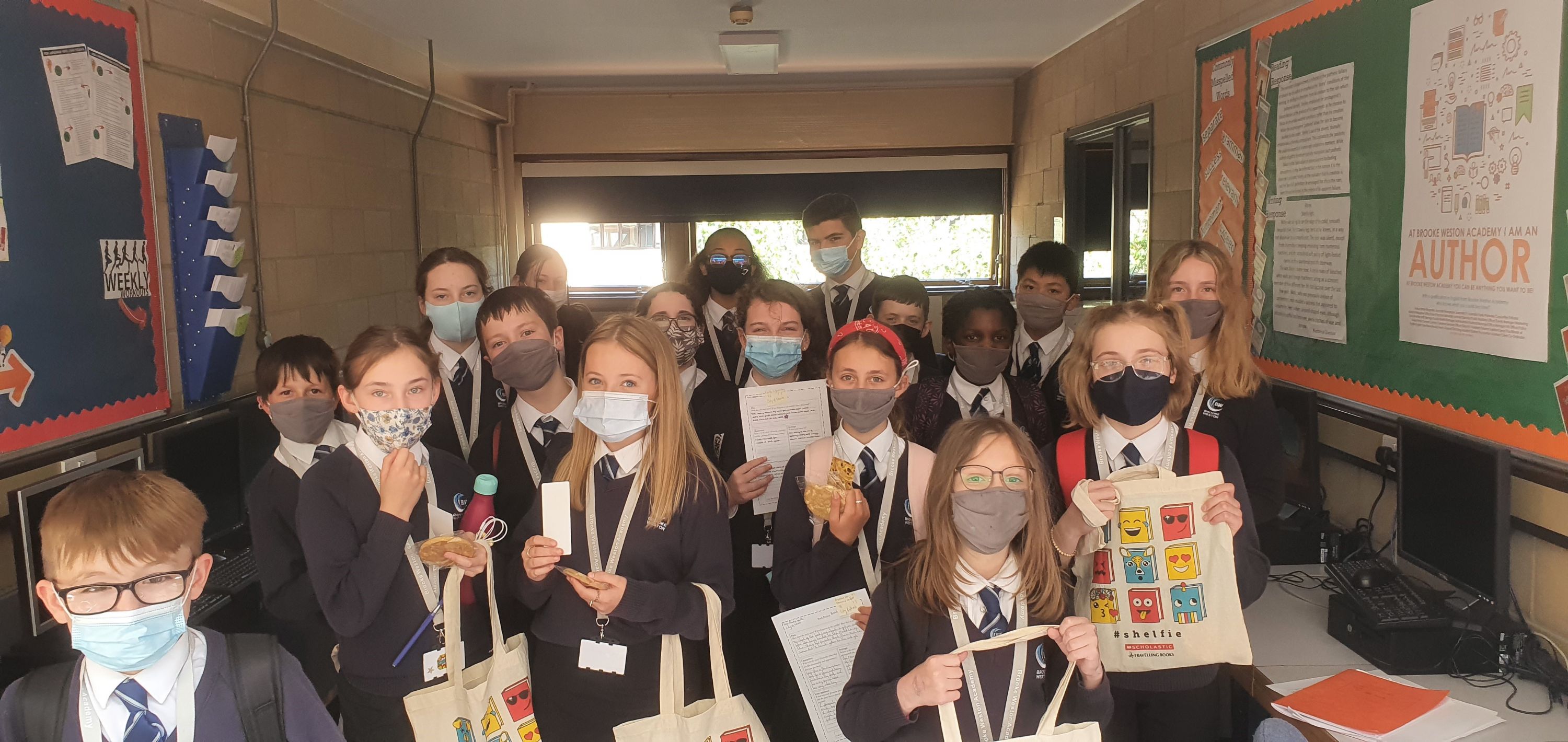 For more information about BookTrust, including literacy activities for the whole family and advice about how to encourage and support your child's reading, please visit https://www.booktrust.org.uk/