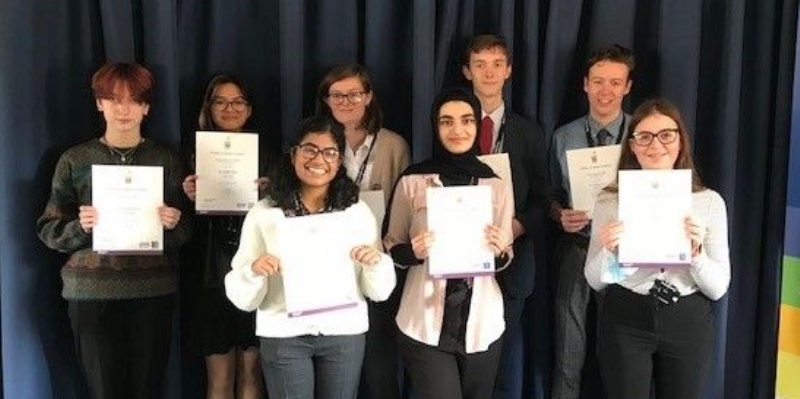 Well done to Brook Weston Year 13 students, Emil Joby, Rouza Nadeem, Julija Grunturs, Tabitha Aves, Oliver Hackett, Dean Ruthven, Abbie Reid, Adam Szeremeta, Jasmine Clifton and Alyanna Batoy, who have all achieved their Level 2 Silver Arts Award.
The Silver Arts Award is a nationally recognised qualification on the Regulated Qualifications Framework (RQF) and requires a total of 95 hours to complete. The award is part of the Year 12 IEC Programme that runs every Wednesday morning at Brooke Weston Academy.
Miss Willis, Director of Performing Arts, who successfully supported our ten students in securing their Level 2 qualification in her role as Arts Award Adviser said, 'It was fantastic to give students the opportunity to really immerse themselves in the arts in a very different way. From courses in scriptwriting, music production, photography and many more, the students developed their own skills in an area they were passionate about, and then used these skills to lead an arts project. They also gained a wider understanding of the job opportunities in the arts, opening some students up to career paths that they didn't even know existed.'
Abbie chose to follow the Silver Arts Programme for her IEC option during Year 12 as she has future plans to train as a teacher and felt that the leadership element of the programme would be useful in preparing her for that role.
Emil said, 'The Silver Arts Award was challenging and involved hard work and effort on our part but it was worth it as it demonstrates my leadership skills and will be a talking point during interview for university.'