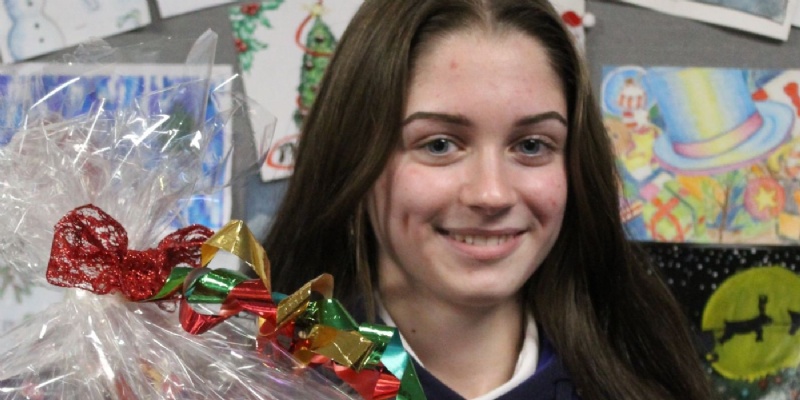 The winners of Brooke Weston Academy's annual Christmas card design competition have been announced and awarded their prizes. Congratulations to Year 11 student, Niamh Sayer-Brown, who was the overall winner, with runners-up prizes of chocolates being given to Year 9 student Maggie Gancheva and Year 8 student Alishba Ali.
Niamh's winning design, a Christmas themed Brooke Weston logo, will be the Academy's official Christmas card this year. Niamh, who also received a hamper of chocolate, said, 'I was so shocked when I heard I had won because I really didn't think I would. In year 7 I entered with roughly the same idea so I decided to improve it as my drawing skills were much better. It took me around a week to complete which surprised me as I thought it would take much longer because the detail that I wanted to put in it was very difficult.'
Charlotte Asprey, Head of Art at Brooke Weston Academy, said, 'The competition is judged by the Art department who decide the top group of cards and then the Principle, Mr Strydom, chose the overall winner and runners up. The standard of entries each year are always difficult to judge due to the high quality of designs and extraordinary amount of entries we receive each year. It is always a delight to see the amazing talent we have in Brooke Weston across the year groups.'
Thank you to all the students who entered the competition this year.
The winning card (by Niamh):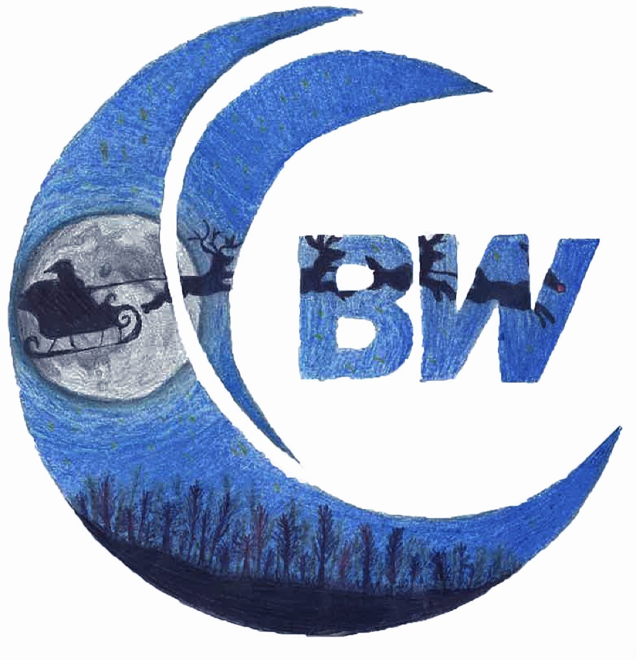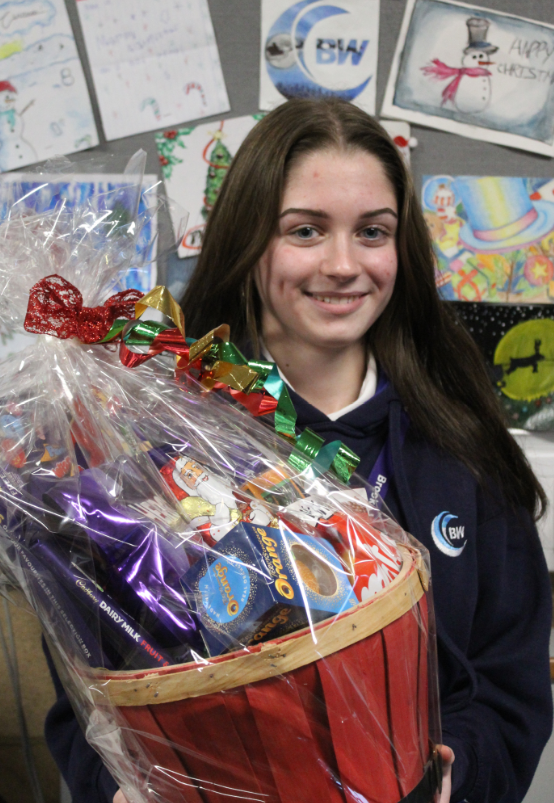 The runners-up (by Maggie and Alishba):