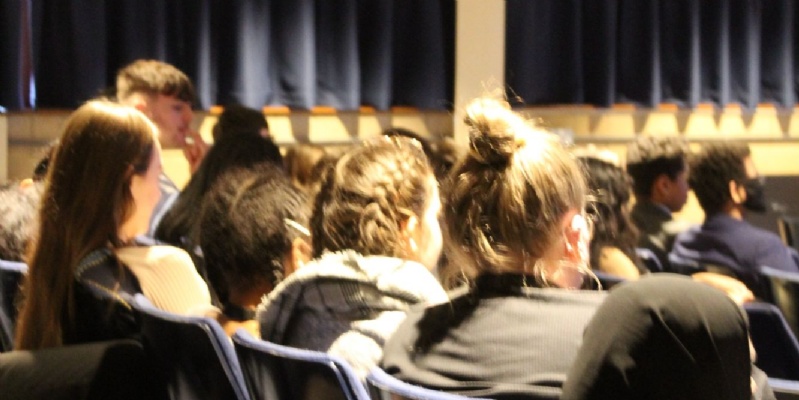 Brooke Weston Sixth Form Chemistry students participated in a spectacular programme of 'Chemistry in Action' which took the students from their studies to cutting-edge research and future applications in great style. They were introduced to five leading chemists in academia and industry who were keen to discuss the burning issues and showcase the latest research.
Sessions included a presentation by Organic Chemist, Alex Baker, from the University of Warwick, who explained to students how lateral flow tests are made, how they work, and how they can be used to fight both Covid-19 and health inequalities.
Award-winning Materials Scientist at Bath University, Asel Sartbaeva, spoke to students about her work developing new ways of making vaccines thermally stable; so that they will not need fridges in the future to keep them cold before they are administered to patients, thus reducing costs and improving access to potentially life-saving vaccines.
Synthetic Chemist and broadcaster from UCL, Andrea Sella, presented a session on 'Strange Ice' and explained how ice breaks almost every rule in the textbooks and the way in which ice may be the canary warning us that our futures may be less certain than we imagine.
Louise Hull, Head of Chemistry at Brooke Weston said, 'The students enjoyed the experience, it gave them an insight into the lecture style used at university and they found the key speakers very interesting. They had some 'homework' to take away with them which explains aspects of daily life. For example, with the olive oil we buy in shops- the solid fat from the oil sinks which is the most common formation of a solid liquid mixture. However, ice floats in water- one of the most unusual and rare formations, which is normalised by our day to day experience with water.'