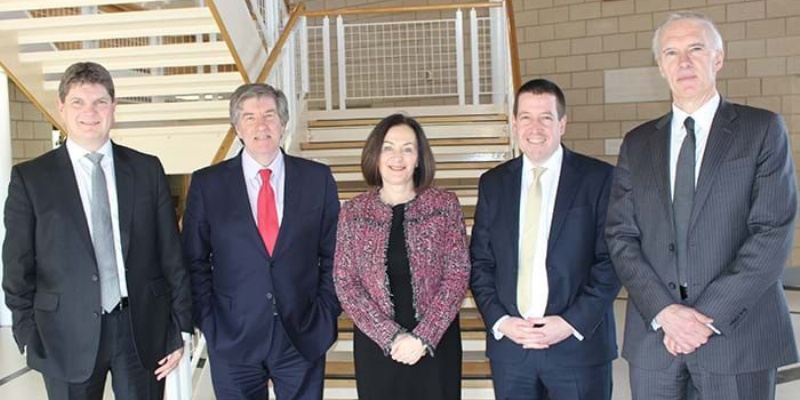 Brooke Weston Academy is delighted to host National Schools Commissioner Sir David Carter for a one day visit today, when he will meet the Regional Schools Commissioner (RSC), Martin Post, and education leaders from across the region.
Sir David supports school leaders, teachers and governors nationally and the visit is part of a series of high profile 'residencies' at each of the eight RSC regions across the country when he will be meeting regional teams and discussing the unique challenges and opportunities facing the education sector.
Welcomed by Principal, Pete Kirkbride, Sir David will meet Brooke Weston Academy and Brooke Weston Trust senior leaders, including Executive Principal Anne Hill and Trust CEO Dr Andrew Campbell, before embarking on a series of meetings scheduled with the Regional Schools Commissioner and his team. In the afternoon, more than twenty leaders from multi-academy trusts and education professionals from the North West London and South Central England region will also take part in a round-table discussion.
Martin Post, Regional Schools Commissioner for North West London and South Central England, said, 'We are excited to be visiting Brooke Weston Academy and look forward to hearing from the Principal and senior leaders about their work, as well as from MAT leaders from across the region.'
Pete Kirkbride said: 'We are delighted to be welcoming so many distinguished education leaders to Brooke Weston Academy. These meetings will undoubtedly inform and shape educational strategy in the region.'