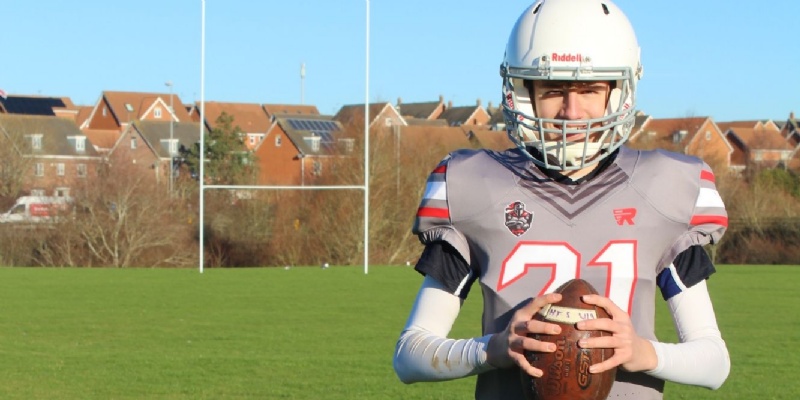 Brooke Weston Year 10 Sports Studies students were treated to a taster session from Northamptonshire Knights American Football Team coaches as part of their OCR Cambridge Nationals Sports Studies.
Established in 2016, Northants Knights are the only full contact British American football team in Northamptonshire. American football is one of the fastest growing sports in the UK and is a physical sport that requires a range of movements, including runs, jumps, kicks, twists, turns, throws and tackles - all of which provide an intense workout to improve overall fitness.
The students participated in both offensive and defensive drills to help them understand the skills and techniques needed for players to block and tackle, as well as carry and catch the ball. They then had the opportunity to apply these new skills during a competitive game.
Brooke Weston PE Teacher, Ryan Walsh said, 'This was a fantastic opportunity for the boys to experience an emerging sport, with high level coaches. It allowed the students to make explicit links to their contemporary issues exam paper and also exposed students to a new sport that could be used towards their practical assessment in their team sport for the developing sports skills unit. On top of that we discovered we had a quality quarterback in Theo and a solid wide receiver in Emerson! The students really enjoyed the session and there was a real buzz on the field as they reflected on the session and positions whilst also trying on all of the equipment. I just wanted to say a huge thanks to Jack and his coaching team at Northants Knights. I really appreciate the pressures coaching staff are currently under during the pandemic, so for them to come into school to deliver this taster session was fantastic.'