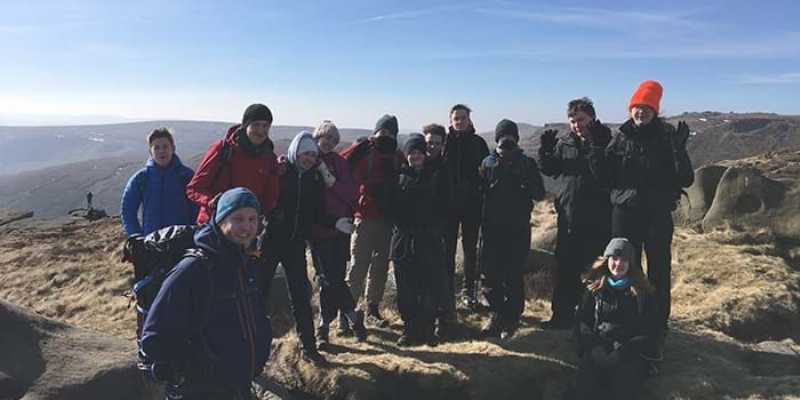 A group of Outlook Expedition students who are travelling to Tanzania in July for three weeks, attended a training weekend in Derbyshire to prepare themselves for the trip.
The 12 students in Years 10 and 12 travelled to Glenbrook Activity centre where they camped and took part in team building activities.
The conditions for the weekend were extremely cold and a vast contrast from the expected weather in Tanzania. All of the students worked exceptionally together and adapted to the cold conditions. They were responsible for pitching their tents and cooking dinner on both nights, which consisted of meatball pasta and vegetable curry.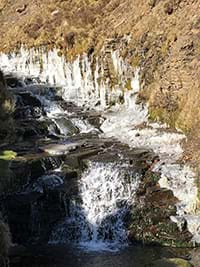 During the day the group, together with their guide Mark, who will be travelling with them to Tanzania, went on a scenic 15km walk where they had to battle with freezing cold wind and icy conditions. They worked together to encourage each other every step of the way, highlighting their fantastic team work.
All of the students have volunteered to go to Tanzania and must raise a minimum of £3,500 each in order to go which can be done through various fundraising activities including, bag packing, selling confectionery at the school's showcases or running quiz nights outside of school.
Whilst in Tanzania they will take part in some once in a lifetime experiences including working in a secondary school project in the Usambara Mountains, trekking through mountains and going on a safari in the Tarangire National Park, gaining independence, confidence and some fantastic memories.
PE teacher Miss Jodie Barber said, 'This weekend, although extremely cold was a successful trip and gave the students an insight as to what lies ahead when they visit Tanzania in July.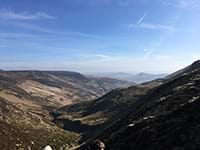 'An Outlook School Expedition is not like your usual school trip; every Outlook expedition is designed to be challenging, inspiring and transforming; a powerful force in empowering young people to identify and realise their ambitions. By giving students responsibility and ownership of their expedition, they develop life skills such as independence, confidence and accountability and enrich their characters through discovering abilities they never knew they had.'