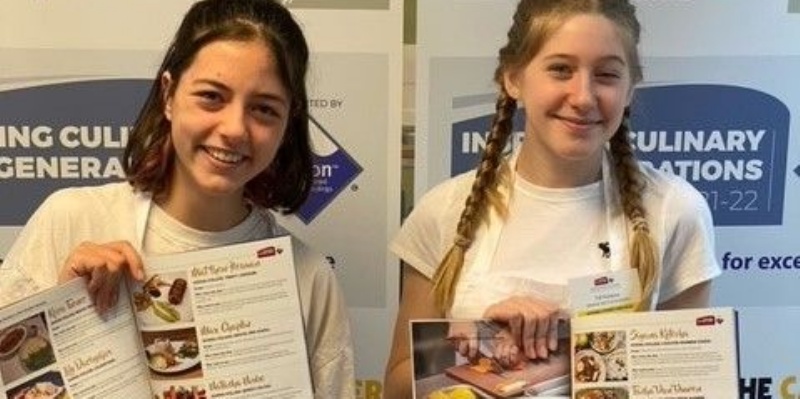 Brooke Weston Academy students Tiff Tomkins Year 8 and Maggie Gancheva Year 9, both competed in the finals of the Inspiring Culinary Generations (ICG) competition which took place in Bournemouth on Friday 28th January.
Tiff was one of only 5 students to get through to the final in her category. She prepared a highly skilled dish, cooking whole live lobsters from scratch and removing the meat from the shells. The judges were very impressed with her workmanship and organisational skills.
Maggie was the youngest in her round and was competing against sixth form students. She remained calm throughout, showed great organisation and technical ability and wowed the judges with her flavour combinations and the quantity of components on her dish. The judges were particularly impressed with the cooking of her dish and the level of seasoning she used.
Natasha Chiremba, Head of Design Technology at Brooke Weston Academy, who attended the event said, 'It was a fantastic day; the competition was a superb opportunity for our students to showcase their skills, experience cooking in a professional kitchen and receive feedback from industry professionals. Whilst the students did not achieve first place on the day they represented the school superbly well and the judges encouraged them both to enter again next year. A truly memorable experience and a fantastic goodie bag full of products to inspire further cookery practice!'