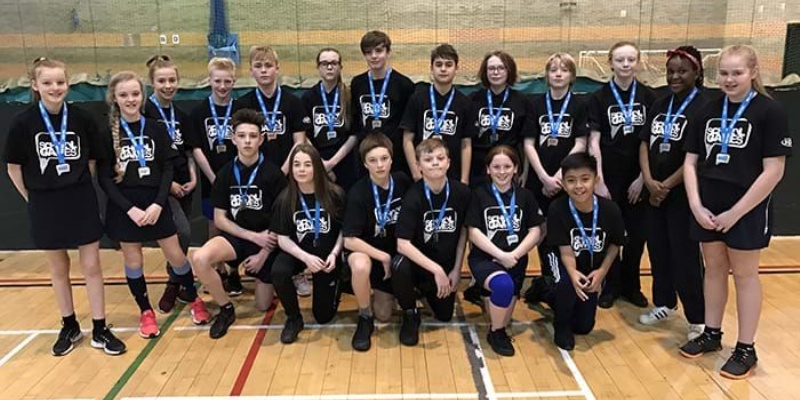 The tournament was divided into girls and boys teams and each team played five two minute games, with the first to three games winning.
The girls played some fantastic dodgeball against Northampton Academy, Sir Christopher Hatton, Kettering Business Academy, St Peters, Rushden Academy and Moulton School. They showed skill and determination; particularly Diantha Sibanda who caught some incredible catches at crucial times in the matches to get her team mates back into the game.
The boys were split into two groups with Brooke Weston being drawn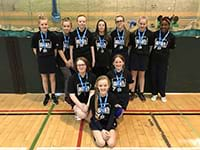 against Huxlow, Kettering Buccleuch Academy, Northampton Academy and Campion. The boys dominated the group and won every single game. Mason Donnelly particularly stood out for being one of the top performers in the entire competition by eliminating numerous opponents with a lethal throw.
The top two teams from both groups played in a round-robin tournament where the winners would be crowned County champions. The boys took a heavy defeat of 5-0 to Moulton in the opening game and went 2-0 down to Northampton School for Boys, however managed to pull back to 2-2 but were extremely unlucky to lose the decider 3-2.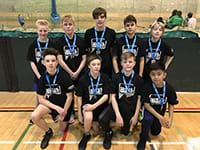 A play-off for the Bronze medal went down to the wire against Huxlow with the scores even at 2-2. A final 'winner takes all' game was played. With some amazing dodgeball being played by both sets of players it was Year 7 student Leo Chambers, who threw the final ball to eliminate the last opponent from Huxlow to bring the Bronze medal back to Brooke Weston.
PE teacher Mr Ash Narwal said, 'This tournament was a fantastic opportunity for our students to compete against the very best in the county. Some of the dodgeball being played from both the boys and girls was exceptional and I couldn't be prouder. It's important that the teams continue to develop and work hard in order to push for that county championship title but I have no doubt that they have a bright future ahead of them. A special thanks to the organisers who put on a fantastic day and the sports leaders.