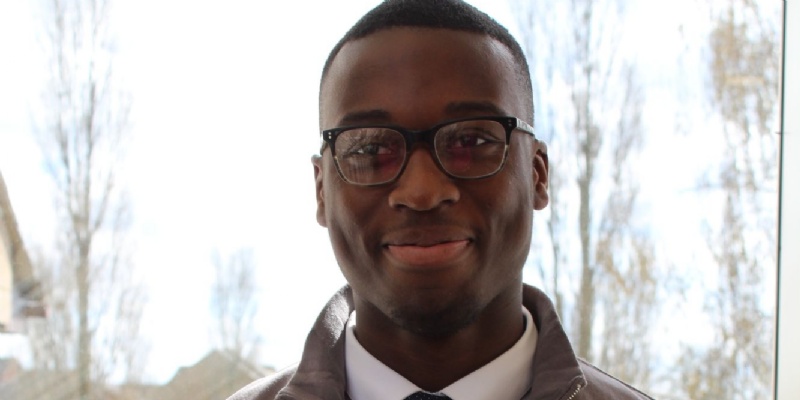 Congratulations to Brooke Weston Year 12 student, Marvin Camara, who is building the foundations for a successful career after securing a two-week residency work placement in London, with the prestigious J.P Morgan Chase & Co, one of the world's oldest, largest and best-known financial institutions.
During the two-week residency, Marvin will experience what it's like working in the London offices with the opportunity to work with a mentor, meet with senior leaders, experience world-class training and develop skills that will serve as an important foundation for his future career.
Marvin was a student at Corby Business Academy before joining the sixth form at Brooke Weston Academy to study Business, Geography, History and Core Maths.
He said, 'J.P Morgan are the largest banking institution in the world so it will be a massive opportunity for me to help begin my banking career. I look to gain key working skills needed as an important foundation for my future banking career and I will also be learning how to develop my interview and presentation skills. My goal is to become successful within the banking industry in investment banking or asset management. The sixth form at Brooke Weston has pushed me to new academic heights supporting me with access to resources to help create a strong application for this opportunity.