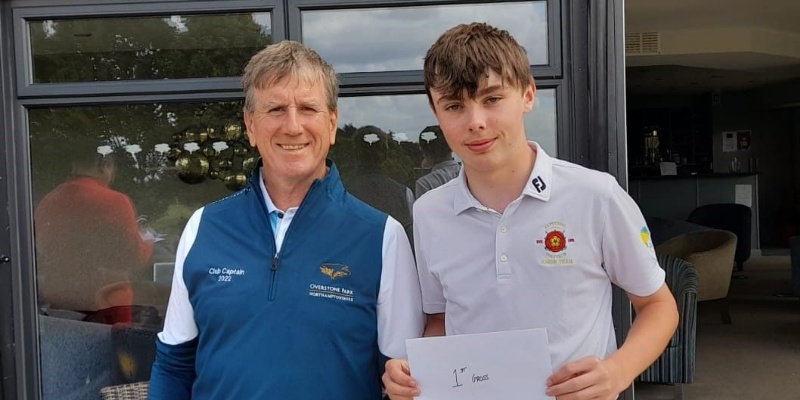 Congratulations to talented golfer Ben Atherton from year 10, who recently competed in the Overstone Park Junior Open where he was successful in winning the 18-hole competition.
Junior Opens are a key component in handing young golfers the opportunity to play and test their skills on golf courses across England, Scotland, Wales and Ireland and these events also form part of a separate County Order of Merit where the top ten players qualify for the end of season 2022 NGL Grand Final Junior Championship. Ben has gained another 20 points from his win towards the County Order of Merit and has moved up to 5th place in the table.
Ben began his competitive career at the age of 8, playing in the Kettering Club Junior competitions before progressing to the Shires Junior and the British Junior golf tours. As well as being a member of Kettering Golf Club, Ben has also been playing for the Northamptonshire County Junior team for the past 3 years.
Ben said, 'I felt very happy and relieved to have won especially as I haven't played so well in some of the competitions prior to this one. In February my handicap was 7.6 and my goal then was to get it down to 4. I'm now at 4.6 and I still have lots of competitions left to play this year so I think I may even exceed my goal'