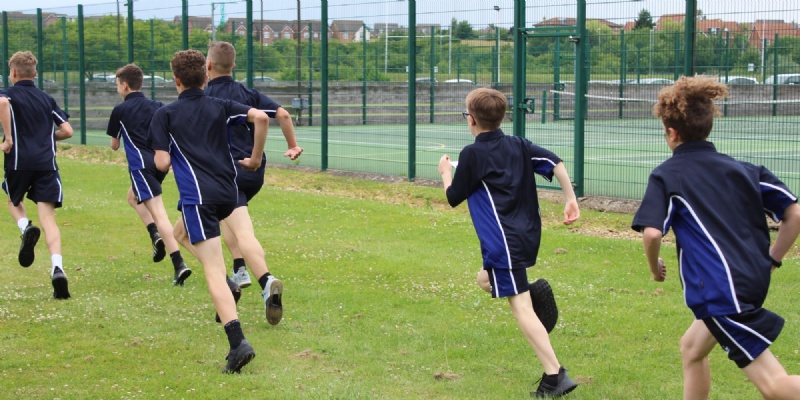 Our students in year 7, 8, 9 and 10 gave it their all as they took part in an alternative fun sports day at Brooke Weston Academy in preparation for the BWA whole school sports day taking place at Rockingham Triangle Sports Stadium in week 7.
Tutor groups were pitted against each other as they competed in a variety of sporting events which included; tug of war; egg and spoon race; obstacle and hoop relays and the 70m sprint. Members of staff also took part in a competitive 70m sprint which the students thoroughly enjoyed watching.
Congratulations to the winning tutor groups from each year group; 7S, 8W, 9T and 10S.
Brooke Weston Academy PE teacher, Lewis Bailey, said, 'The overall participation was brilliant. All students and staff were thoroughly engaged and really got behind their tutor groups. Students were a credit to the school and they all commented on how much fun it was and how proud they were of their performances. After the past couple of years with the pandemic and not being able to take part in events it was quite emotional seeing the whole school get behind the sports days. It was amazing to get back to normality and to see the students having so much fun and bringing out their competitive side. I think it is safe to say everyone loved every minute of the sports days!'