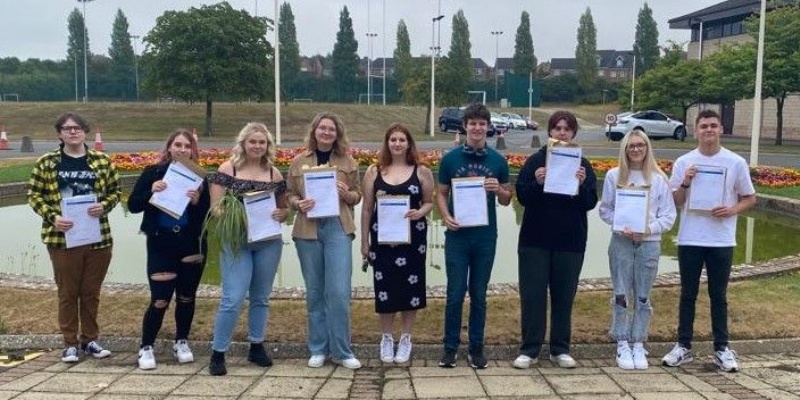 Brooke Weston Academy Celebrate Student Success
Brooke Weston Academy is celebrating another successful year of Post-16 examination results. We are incredibly proud of all 138 students for their hard work, determination and perseverance throughout this challenging year.
Shaun Strydom, Principal at Brooke Weston Academy said: "We are very proud of all our students who have worked extremely hard over the past two years. Our students were unable to sit their end of Year 11 GCSEs in 2020 and so this summer's exams were the first external assessments they took. This is a tremendous achievement of which they should be proud.
I would also like to say thank you to all of our staff for the support and encouragement they have shown our students during this time and for continuing to provide a high-quality learning experience despite the circumstances.
Our curriculum and dedicated team of staff work hard to ensure our students develop a love of learning as well as the provisions to strive, which has been reflected in their results. We will be available to provide support and assistance to all students that require it in the upcoming weeks and wish our students every success in the future."
Our top performing students include Dominika Gubanska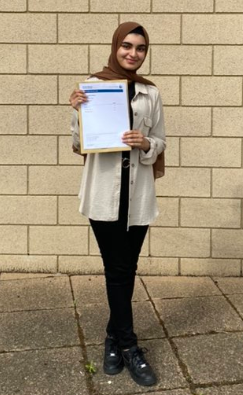 , Oliver Hackett, Rouza Nadeem, Daniel Nicholson and Stanley Evans who collectively achieved seventeen A*/A grades. Dominika is off to the University of Leeds to study Law. She said that she has had a fantastic experience at Brooke Weston and that her exceptional results are down to consistency and hard work. Oliver is going to study Music Production at the British and Irish Modern Music Institute in Manchester. Oliver said that his success was down to taking personal responsibility for his studies and hard work from the very beginning. Rouza is going to the University of Birmingham to study Medicine. Rouza has had an incredible experience at Brooke Weston and has made friends for life. Daniel is going to the University of York to study Computer Science with Cyber Security and is considering a route into teaching with sights on teaching computing at Brooke Weston Academy. Stanley Evans is going to the University of Cardiff to study Law.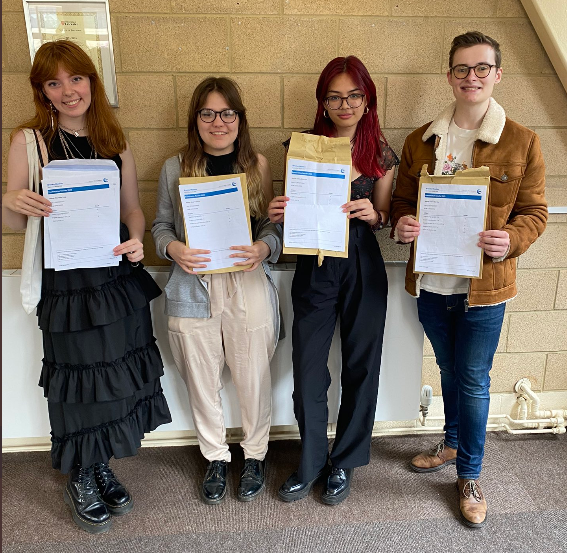 Students also amongst our top performers include Cuba Aves-Walker, Alyanna Batoy and Archie Colwill who achieved a grade profile of A*/A grades. Cuba is going on to study Paramedic Science at the University of Brighton. Alyanna has decided to take a gap year to spend time with her writing group – Writing East Midlands – and wants to spend some time back at Brooke Weston supporting our younger students with their writing skills. Next year, Alyanna will be going on to study English and Film at the University of Birmingham. Archie is going to the University of Warwick to study Maths with Computer Science.
A large number of students achieved a grade profile consisting of A*, A and B grades, which is a tremendous achievement and many others achieved exceptional individual results.
Over 85% of students this year are going onto university with the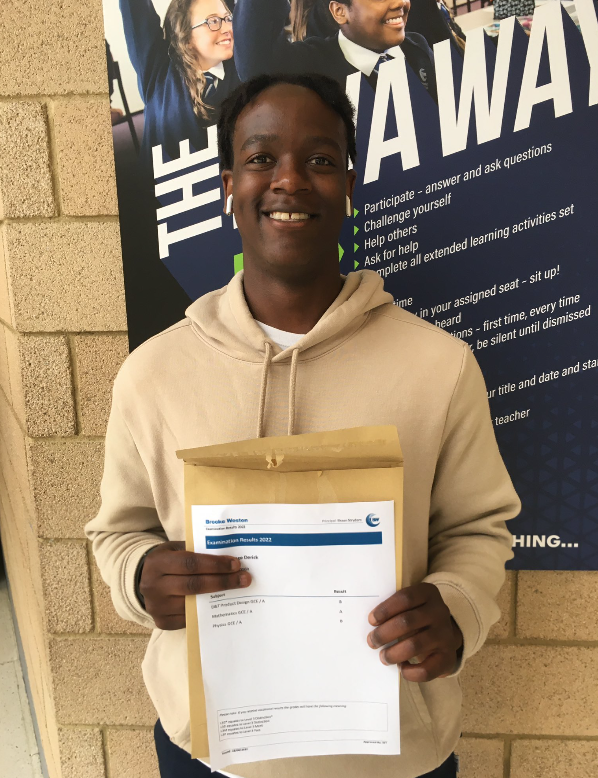 remainder opting for professional or vocational apprenticeships. A number of students have secured places at highly prestigious universities. These include Emilia Dennis (Architecture, Oxford Brooke University), Alex Church (Primary Education, University of Brighton), Lucy Sturman (English Literature and Language, University of Birmingham), Derick Lukonge (Mechanical Engineering, University of Loughborough) and many more!
Some of our students have secured impressive apprenticeships with highly respected employers. Josiah Masocha has secured an apprenticeship in Accounting and Finance with Moore Stevens in Corby. Isabella Oakerbee has secured a place in the fire service and Adwoa Abeka is going onto complete a Level 7 apprenticeship in Accounting Auditing with KPMG.
All the staff at Brooke Weston Academy are incredibly proud of our student successes and wish them all the best for their futures.
To find out more about Brooke Weston Academy, please visit: https://www.brookeweston.org/