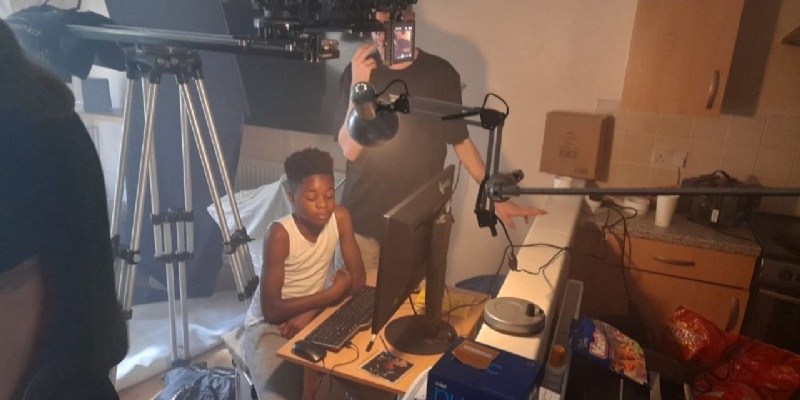 Year 9 student secures role in 'Three Musketeers' documentary
Congratulations to Year 9 student, Tuvya Balogun-Williams, who has secured a role in a documentary about the British progressive rap artist Knucks, entitled, 'Three Musketeers.' Tuvya is playing the role of a young Knucks, with filming taking place in Kilburn, London.
He said, 'I am currently in an acting group called Casting Kids and for the documentary audition I had to rap and say a few lines. The experience of taking part in this documentary has been amazing, and I feel I have become more of a professional actor. I had a great time working with the team and meeting the cast. The thing I enjoyed the most was actually filming, as Knucks is one of my favourite rappers.'
Tuvya's recent acting credentials include playing the young and mischievous Richard, Duke of York, in Richard III at the prestigious Royal Shakespeare Company in Stratford-Upon-Avon, as well as appearing in a Vinted for kids advert and a music video for Mercury Prize winning English singer, songwriter James Blake. He also played the lead role of Troy Bolton in the recent BWA production of High School Musical on Stage.