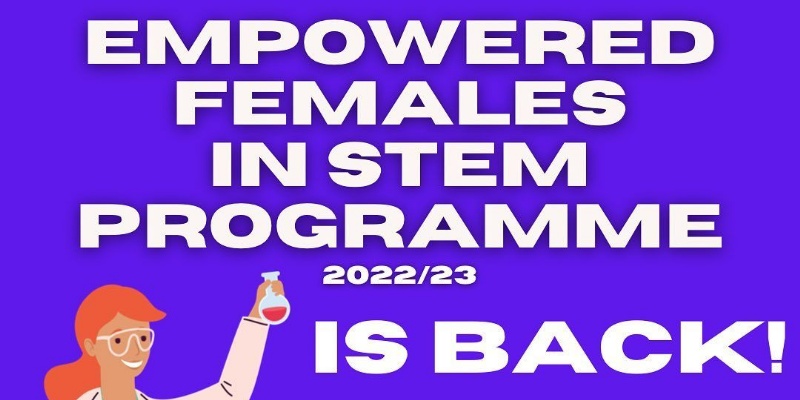 Sixth formers attend launch event for a free six-month STEM programme
Our female and non-binary sixth form students studying at least two STEM subjects at Brooke Weston Academy attended a launch event to receive details and guidance on completing registration requirements for the, 'Empowered Females in STEM Programme.'
The 'Empowered Females in STEM Programme' is a free six month programme that aims to educate, enable and empower young women and non-binary people to pursue a fulfilling STEM career. It is a National event sponsored by global STEM companies, including Pfizer; Facebook; Google; BP; Dyson; Salesforce; L'Oréal; Citrix; Colt; GE and UCB. The programme will provide our students with an amazing experience, and will also make invaluable additions to their personal statements and help them to stand out from the crowd during forthcoming University applications.
Once enrolled, our students will have the following opportunities to: receive mentoring from leading women in STEM; attend masterclasses to boost employability skills; network online and in person with members of the STEM community; learn about the diverse career paths into STEM; become valued members and leaders of the STEM community. They will also carry out a Dyson Project Based Learning challenge, providing them with an opportunity to solve a real-world STEM problem.
We look forward to supporting our future generation of females in STEM.