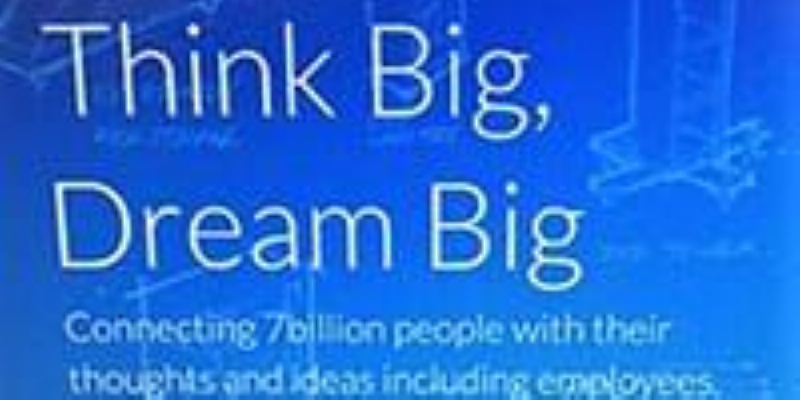 'Believe Big' an initiative to generate ideas that could change the world and build students confidence in delivering presentations. The competition has been launched across our trust secondary schools and later in the academic year our primary schools will take part.
The project encourages students to generate an idea to make a positive impact on the planet. It will culminate in a grand final when teams from all five schools will present their ideas to a panel of judges.
The competition, which is just open to Key Stage 3 students, is organised by '7billionideas', a company whose representative has visited each school to outline the project. 'Believe Big' runs over several phases. In the first students will come up with unique ideas, share them and decide which ones to develop. They will then form teams of three to develop the idea, refining and sharing ideas to make their one the best it can be. They will have a team name, slogan and have to submit an entry form answering questions on how their idea can change the world.
Other elements will include designing a colourful A3 poster, using recyclable materials to make a model of their ideas and, finally they need to write and present the story about their idea which they can present to their peers. Teams will go through class and year group heats form a team to develop the idea into a project. Over a six week period they will complete entry forms, design posters, make models and present the story behind their idea. Teams will be whittled down so that the best ideas from Year 7, 8 and 9 from each school will progress to the final where they will compete against their counterparts from other schools.
Winners will receive certificates, T-shirts, goodie bags and will be asked to create a stall to showcase their work to the judges. This is an exciting opportunity for our students to really be creative and work together on ideas that could be life-changing. The overall winning idea will be turned into a children's book and go live onto Amazon.
The competition manager Joshua Parr from 7billionideas said: 'This is the first time that the Brooke Weston Trust schools have taken part in Believe Big. We aim to provide as much support and information as possible to facilitate the teachers and help the students to produce some really wonderful, innovative and creative ideas. We look forward to working with schools across the Trust.'