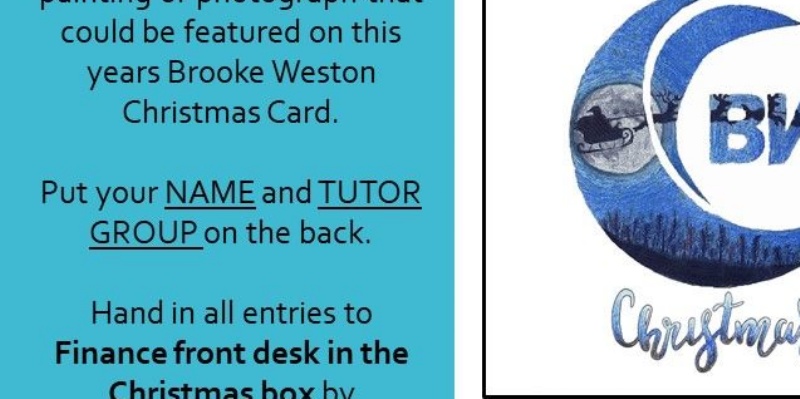 Brooke Weston launches annual Christmas card competition
Brooke Weston Academy has launched this year's Christmas card competition. Students are invited to get creative and submit their best drawing, painting or photograph, with the winning design to be featured on this year's official Brooke Weston Christmas Card.
The closing date for entries is Friday 11th November and all entries should be posted in the Christmas box, which is located outside the Finance office.