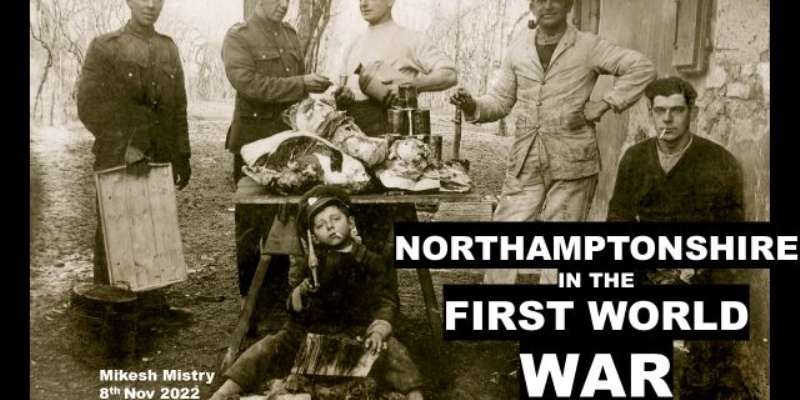 Local author Mikesh Mistry talks about his book, 'Northamptonshire in the First World War'
Brooke Weston Academy was delighted to welcome local author, Mikesh Mistry, to give a talk to our Sixth Form History students about his recently published book, 'Northamptonshire in the First World War.' The book has been eight years in the making and all book sale profits are being donated to charity, with 50% going to the Royal British Legion and 50% to Northamptonshire Health Charities (NHS).
The talk provided students with an overview of the important role Northamptonshire contributed to the war effort, covering some important battles the county regiment fought, the social impact of conscription, and much more. During his talk, Mikesh was also able to share rare and never before seen photos and images taken during the First World War.
Mikesh also talked about the Military Service Tribunals that took place; which were bodies formed by borough, urban district and rural district councils to hear applications for exemption from conscription into the British Army during the First World War, and he explained the important part they played in the process of conscription. Students were presented with examples of exemption applications and were challenged to predict the official outcomes of those cases.
Marvin Camara, Year 13 said, 'I felt like the session was quite informative in showing our local history and the significant impact that Northamptonshire had during the war.'