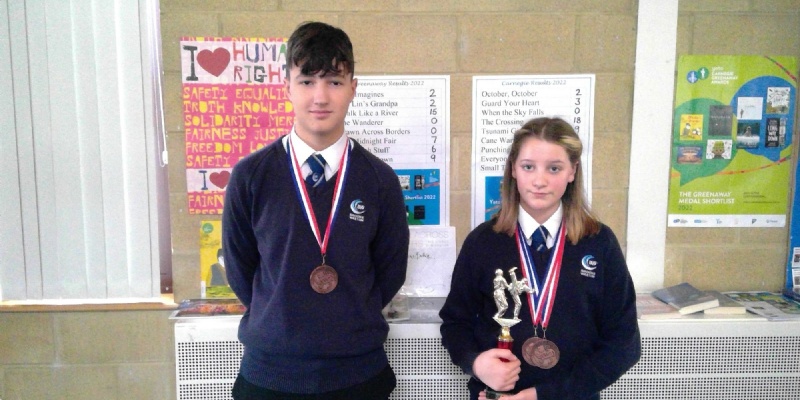 Chloe and Noah secure medals at TISKA regional championships
Congratulations to Chloe Billam, Year 7 and Noah Caspell Year 10, who both won medals at the Traditional International Shotokan Karate Association regional championships (TISKA) which were held at Hertfordshire University.
Chloe secured two bronze medals in the team Kata and a trophy for third place in the individual Kata while Noah secured a bronze medal in the team Kata. Both students train with local Shotokan Karate Clubs and attend training sessions at Brooke Weston Academy on Saturday mornings.
Chloe said, 'I decided to take up karate because my brother used to do it, and it looked like fun. I have been doing karate for six years and I like it because it teaches you how to defend yourself. I would recommend it because I think many people can benefit from learning karate. I am now working towards getting my black belt and there will be more competitions to compete in.'
Noah said, 'I first got into karate because I wanted to get stronger for other sports I used to play. I have been doing karate for five years and I have competed in two championships. I enjoy the fact that everyone is together trying to compete for the same reason and pushing each other to be the best. Going forward I have a karate grading coming up for the belt higher up than I am at the moment.'