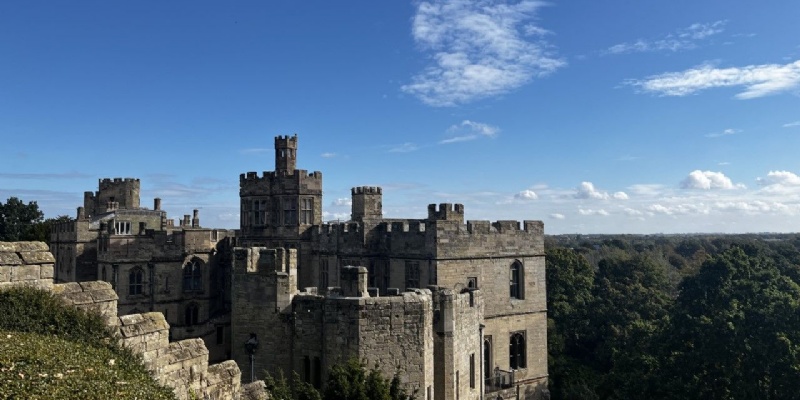 Year 7 students get a glimpse of life in medieval England
Some of our Year 7 students had an action-packed trip to Warwick Castle as part of the delivery of the History curriculum, which gave them a glimpse into life in medieval England.
Warwick Castle is one of the UK's most impressive medieval castles and is a real-life example of how Norman influence shaped Britain. Students explored the castle grounds including the castle's famous dungeons and engaged with interactive exhibits.
History teacher Matt Reay, who organised the trip said, 'Our Year 7 trip to Warwick Castle was a hugely enjoyable day out for students. During the day they were able to experience castle life in medieval England and how a typical Norman castle helped to defend landscapes around England following the Norman conquest of 1066. Students were able to link this directly to their study of Norman life in Term 2 and to help bring this significant part of English history to life. We even watched an impressive falconry show which was very entertaining – even if at times a few of us almost lost our lunches to these epic birds!'