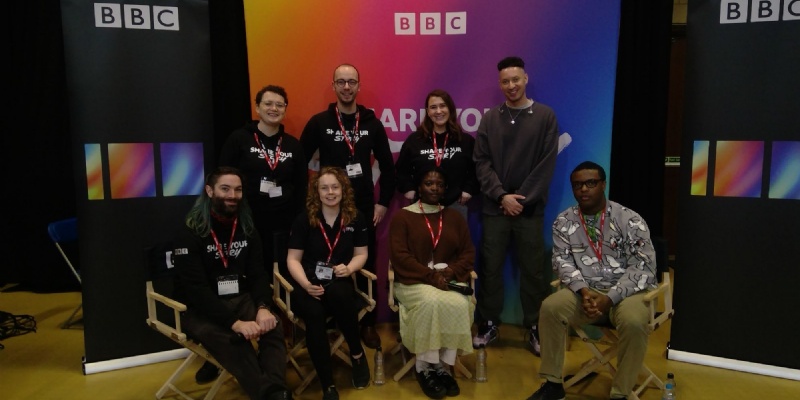 The BBC visited BWA for the second time this year to talk to students about careers in the media industry
Brooke Weston Academy were delighted to welcome a team of professionals from across the BBC, for the second time this year, to deliver a careers talk to students in Year 7-11 as part of the BBC 100: Share Your Story Careers Tour.
Host and radio presenter, Nick Bright, charismatically led the 'talk show' style session. Students heard from Graham McKechnie, Senior Journalist/Team Manager at the BBC; Tre Ventour, Artist/Writer and Public Historian/Sociologist, and Simisola Akande, BFI Filmmaker from the BBC who all spoke to students about their career journey and their current role within the BBC. Students also had the opportunity to ask questions to the guest speakers with a rugby ball microphone passed around the audience to register their responses.
Amber Colquhoun, Careers Lead and Teacher of MFL, who organised the visit said, 'This was an excellent opportunity for our students to help raise their aspirations for careers in the media industry. KS3, in particular, had some excellent questions for the team.'