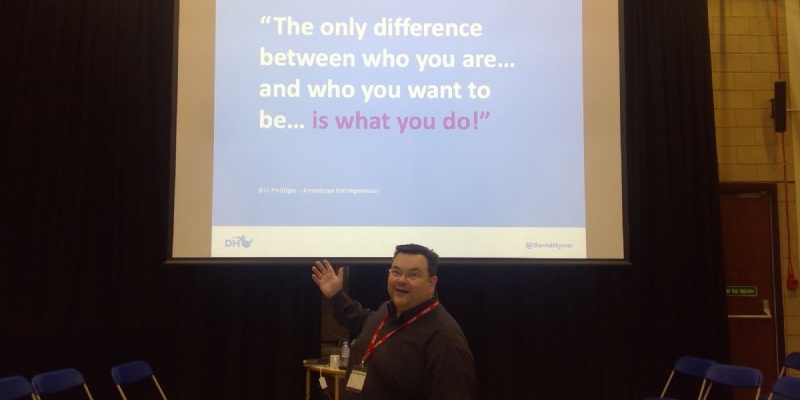 Motivational speaker David Hyner shares techniques with Year 13 to aid exam revision
Brooke Weston Academy was delighted to welcome motivational speaker David Hyner, from the Stretch Development team, to deliver a 'Rhino Revision' session to our Year 13 students, which provided them with interactive techniques to aid their exam revision skills.
David is a high impact motivational speaker and facilitator on goal setting, memory skills and purpose. He brings a sense of humour and authenticity to a subject he has been researching over the last 25 years. His high-energy motivational talk included fun memory skills, planning time, setting revision goals and revision skills, smashing fears, and managing stress.
The session was facilitated through Sana Chishty, the Aspire Higher Project Co-Ordinator from the University of Northampton.
Year 13 Jeremie Hemans, said, 'The session was quite fun, really engaging and memorable. One technique of 'hyping yourself up' to give you confidence before tackling a difficult task is definitely one that I will be using in my approach to revision.'
Year 13 student Eddie Phillips, said, 'The session was really good and the approaches to memory building including the use of mnemonics and developing a positive mind-set are all techniques that I will be using in my revision.'