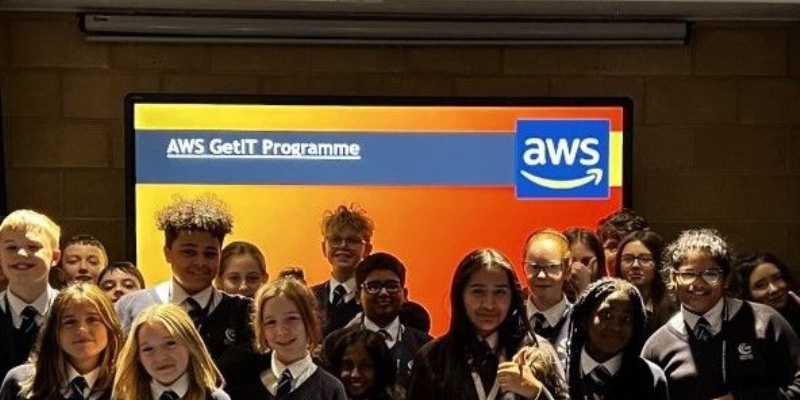 Year 8 and 9 students take part in a new elective to design app ideas to solve problems in the community
Brooke Weston Academy was excited to launch the AWS GetIT programme during elective sessions this term for students in Year 8 and 9 who signed up following the launch at the start of term.
AWS GetIT is a fully funded education programme designed to inspire 12-14 year old students, especially girls, to consider a future in STEM (Science, Technology, Engineering, Mathematics). The programme helps schools and educators bring tech role models to their classrooms and gives them access to a curriculum designed to help students build foundational skills, learn about cloud tech, and design app ideas to solve problems in their communities.
Designed to run throughout the academic year, schools are paired with a dedicated AWS GetIT Ambassador. Ambassadors are professional women and non-binary individuals working in tech at Amazon or AWS who support the school and educator and act as a role model for students.
Careers Lead and Teacher of MFL, Amber Colquhoun, who is running the new elective, said, 'Students will be designing an app to solve a problem in their school or community. There is a real buzz about the programme and there have been some great team brainstorming ideas.'