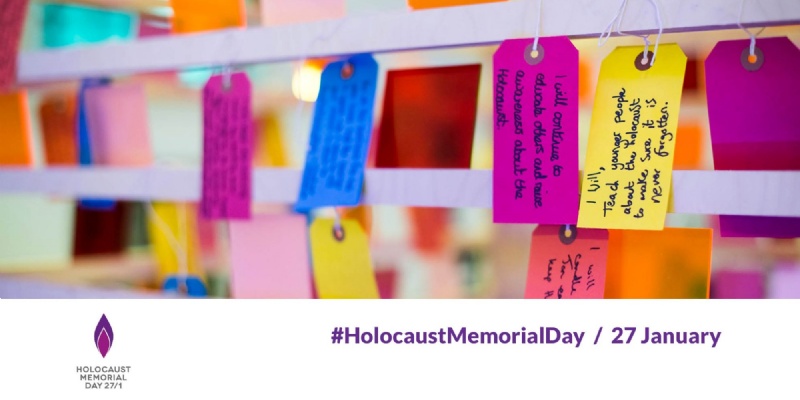 The theme for Holocaust Memorial Day 2023 is 'ordinary people'
Holocaust Memorial Day (HMD) takes place each year on January 27th - the anniversary of the liberation of the largest Nazi concentration camp, Auschwitz-Birkenau, by Soviet troops in 1945.
The Holocaust Memorial Day Trust (HMDT) encourages remembrance in a world scarred by genocide. They promote and support HMD to remember the six million Jews murdered during the Holocaust, alongside the millions of other people killed under Nazi persecution of other groups, and during recent genocides: Cambodia; Rwanda; Bosnia and Darfur.
Each year people come together for HMD to learn more about the past and help create a safer future for everyone. Ordinary People is the theme for this year, and assemblies have been taking place this week to encourage students to think about how they as 'ordinary people' have a role to play in challenging discrimination and prejudice in society.
Our academy Library has a reading list of books on this topic, which are all available to borrow from the Library.
For more information about HMD