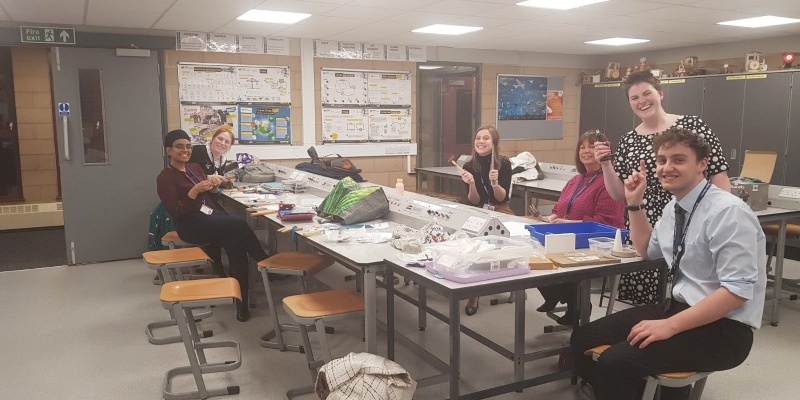 A Wellbeing hub for staff launches with useful information and after school activities
Brooke Weston Academy has set up a new wellbeing hub for staff to offer information and useful links to help promote a positive working environment and support staff wellbeing.
Staff can report a wellbeing concern if they, or someone else they know, is having a difficult time and would like some extra support, with any concerns monitored by the BWA mental health first-aiders. There is also a link to 'thank a colleague' by filling in a form which will be sent to the recipient.
A new initiative has also been launched alongside the wellbeing hub, offering a programme of weekly after school activities for staff to participate in. Silversmithing was the first activity to take place this term and staff were able to make a silver ring or pendant. Upcoming events this term include yoga; choir, and an end of term mixed netball tournament. Staff can view and sign up for future events via the new staff wellbeing hub.
Sammy Hallybone, Lead of Culture, Ethos & Wellbeing at BWA said, 'Thank you so much to everyone for the responses to the survey about offering activities to staff, we have lots of exciting sessions planned, please let me know if you would like to run one, and we can add you in! It's great to see people sharing things they love and building our community spirit!'