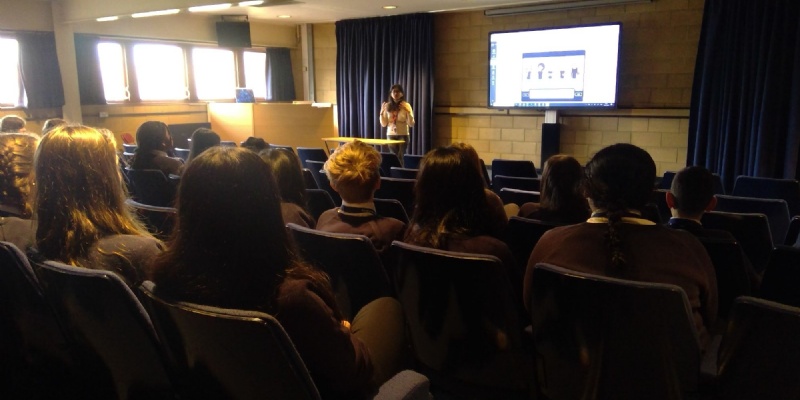 Students meet with AWS Ambassador from Amazon HQ in London
Our Year 8 and Year 9 students who signed up to take part in the AWS GetIT programme, which was launched at the beginning of Term 2, met with their Ambassador, Yashaswini Palleti, during an employer encounter workshop. They received support and feedback on the app design ideas they have been working on; to solve a problem in their school or local community.
AWS GetIT, is a fully funded education programme designed to inspire 12-14 year old students, especially girls, to consider a future in STEM (Science, Technology, Engineering, Mathematics). The programme helps schools and educators bring tech role models to their classrooms and gives them access to a curriculum designed to help students build foundational skills, learn about cloud tech, and design app ideas to solve problems in their communities.
Year 8 student, Ethan Martin said, 'I found the session really engaging, and the ambassador gave us some really helpful advice for our app on stopping climate change'