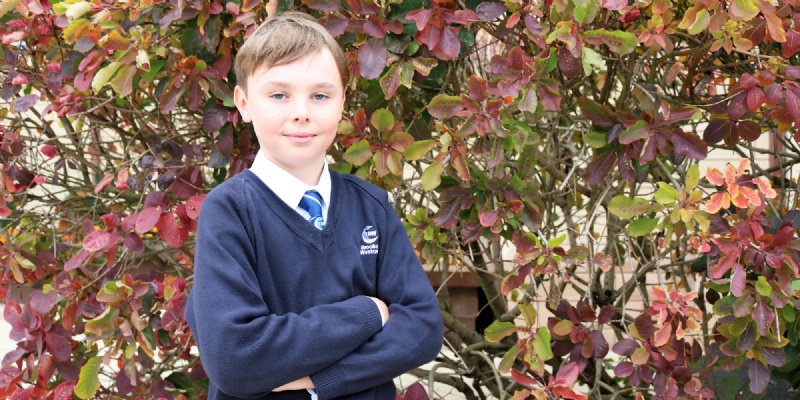 Congratulations to keen golfer Ben Atherton from Year 7, who has won the Bronze Division Order of Merit in the recent Shires Junior Golf Tour, beating 85 other players in his category.
Ben, who has been playing in the competition since he was eight, came second in the same competition last year and was determined to win it this time. He has been playing with the tour for three years and started in the 9-hole competitions, later progressing to 18 holes. He has also played for the County U14 team and is also in the County Academy Talented Golfers Group, receiving tuition from professionals at the county course.
The Shires Tour is a series of events aimed at encouraging young golfers and getting them to play in a series of events suited to their age and ability level. To win his title his top six best scores were recorded.
Ben said: 'I won the competition by six strokes overall and I was really proud because I wanted to win last year. I started learning golf with my mum and dad, who are both keen players and now have lessons with Mark Norton, who is one of the professionals at Northampton. The secret to being successful at golf is staying calm as it can get frustrating sometimes, particularly if you are playing in a medal competition as every stroke counts. I have a handicap of 23, which is quite good for my age group.
'I play for Northants County U-14s team and I hope to play for them again next year. My coach also put me into the County Academy so I meet once a month with them for extra training. I play at least once, and generally two or three times, a week and I have my own set of made-to-measure clubs. I watch a lot of the professionals, my favourite is Jordan Speith and I'd like to be a professional golfer one day!'