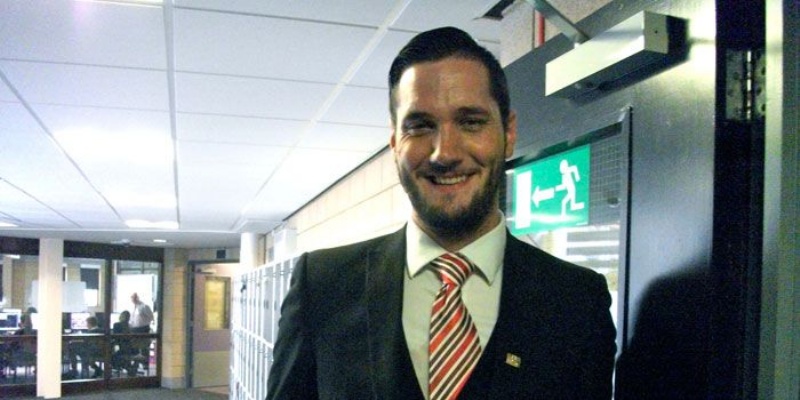 Computer science teacher Ray Chambers is being interviewed by national media about the imminent release of an educational version of Minecraft. The game, which allows users to construct virtual structures, is already popular with students, but the new release is specifically aimed at school use. Mr Chambers has been approached by The Sunday Times and TV show Good Morning Britain to talk about how the software can be used to enhance lessons.
The telephone interview with the Sunday Times should appear in this weekend's paper and Mr Chambers is due to be live on ITV some time between 06:30 and 08:30 on Tuesday morning.
He, along with students from Brooke Weston, were filmed for BBC Click earlier this year and he has also written a book on Minecraft for teachers, complete with activities, lesson plans and PowerPoints that is due for release in February.
He said: 'The media are looking for teachers that currently use Minecraft with their students and they want to know about its educational uses and what advantages there are to using it in the classroom. For example I got my Year 12 students to make models of a CPU using Minecraft showing the circuitry and data flow. They really enjoyed it and it helped them understand how the processor worked as they had to construct it virtually and think about the components and how they worked together.
'Minecraft is already a popular program but this new version should allow schools to incorporate it in lessons more easily as it has additional features and benefits. I have been using the trial version but on Tuesday they are launching the official paid for version. It seems to be well received but it is another educational tool. You wouldn't use it in every lesson, you use it when you might have something that might be pretty dry. It is another more interactive and creative way to get students engaged.'