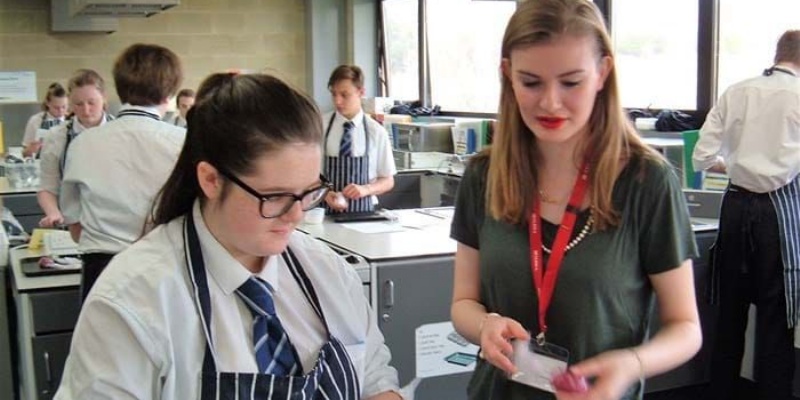 Ninon Huchet, a former BWA student, gave our Year 10 Food Preparation and Nutrition students hints and tips on preparing different types of pasta shapes.
The students were all given different types of pasta dough, a plain one made with flour and eggs and the others coloured with spinach and beetroot. They were shown how to roll and cut the dough to make a variety of flat and filled shapes.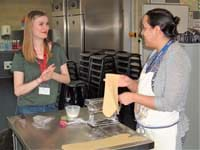 Food technology teacher Mrs Chiremba said: 'Ninon left Brooke Weston about two years ago and she is doing a Specialised Chef Scholarship at Bournemouth College which is a three-year apprenticeship. She is currently working at a prestigious London hotel as part of her course. She came back to Brooke Weston to work with the students and they had a great time learning how to manipulate the dough into different shapes.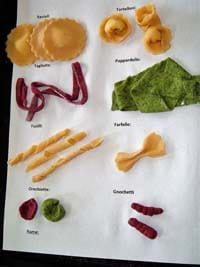 'This was a fun and interactive session and it shows how, with just a little tweaking, the same ingredients can be made into a variety of different filled and flavoured pasta. The students had to demonstrate their knowledge by completing a worksheet showcasing all the pasta shapes they made. Thanks to Ninon for her involvement, hopefully she can come back and do further sessions, particularly as she is a great example of where qualifications in food technology can lead.'