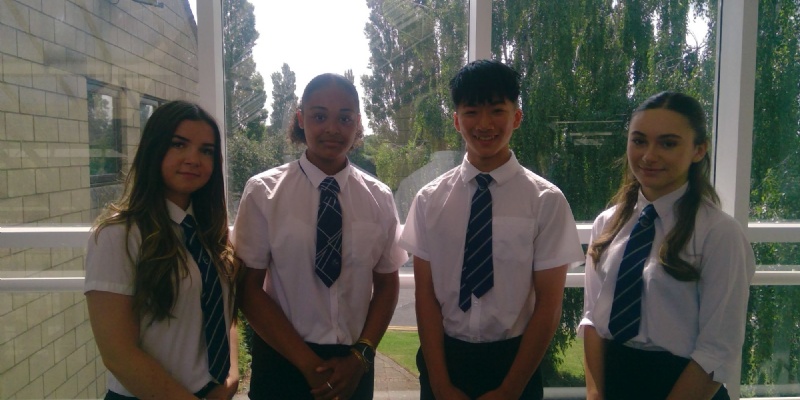 Year 9 student success at the County Athletics Championships
Well done to our four Year 9 talented athletes who recently represented the district at the County Athletics Championships held at Rockingham Athletics Track.
Amelia Pilolo, who trains twice a week with Corby Athletics Club, competed in the javelin with Zorka Nagy taking part in the discus throw; the first time she has competed in this discipline! Nengfu Yang, who trains three times a week with Kettering Town Harriers and Ella Sauntson, both competed in the 200m boys/girls race.
Following their outstanding performances, Amelia and Zorka both qualified to represent the county at the Inter Counties Athletics Championships, which took place in Stoke.
Zorka said, 'It was great to have been selected to take part in the Inter County Athletics in Stoke, especially as I have not had much practice with the discus. I was quite nervous as it was a big event, and I was up against older and more experienced competitors. It has definitely encouraged me to consider joining an athletics club to work on my technique, and hopefully I will return next year with more confidence.'