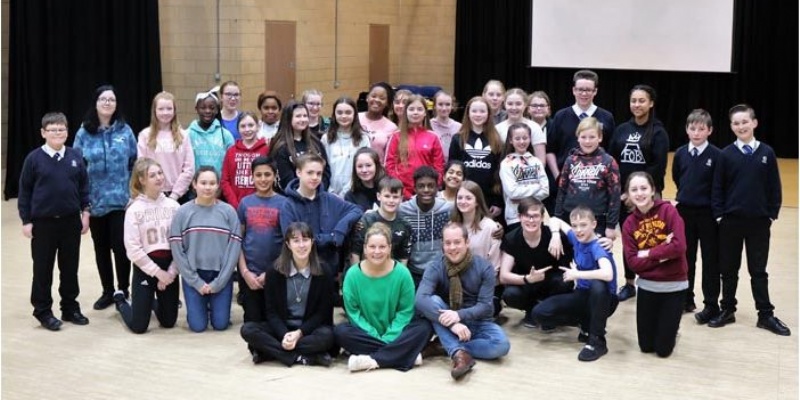 Students and staff are putting the finishing touches to this year's big musical performance of Oliver! at Brooke Weston Academy.
The classic show, written by Lionel Bart, has been adapted for school performances and it was seen as the perfect feel-good follow-up to the Academy's previous shows, Grease and Bugsy Malone.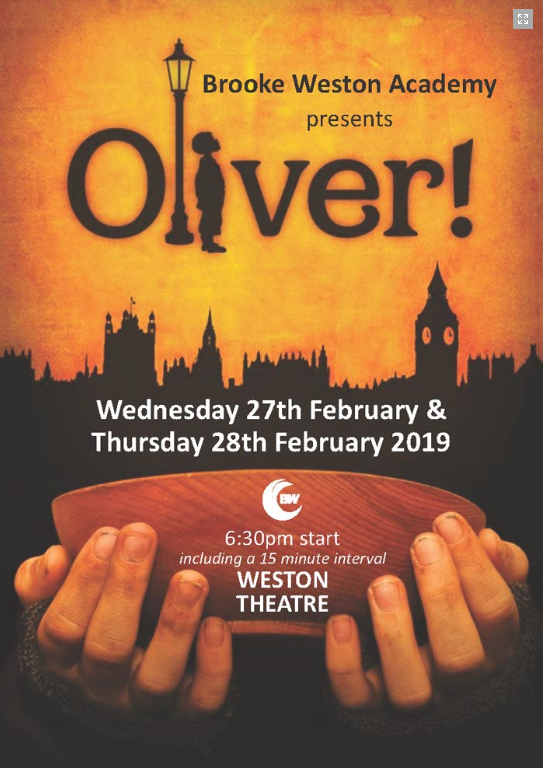 Students from all year groups have been working tirelessly on the production, which takes place from 6:30 pm on Wednesday 27th and Thursday 28th February 2019. The show has been produced and choreographed by Head of Performing Arts, Dawn Willis, who said: 'Each year we try to build on the success of the previous year's performance and Oliver! will be a real theatrical extravaganza. We have really strong cast members in the form of Owen Fleming as Oliver, Ben Turner as the Artful Dodger, Ollie Hackett as Bill Sykes and, of course, no production would be complete without a Fagin, and ours is played by Stanley Evans.
'The cast are working hard on their moves and the ensemble pieces and the whole stage will be a riot of dance, drama and much loved musical numbers.'
Tickets can be bought from the Finance Office at a cost of £5 each. There will be refreshments available on the night so please get your ticket early and come and support this iconic piece of musical theatre.