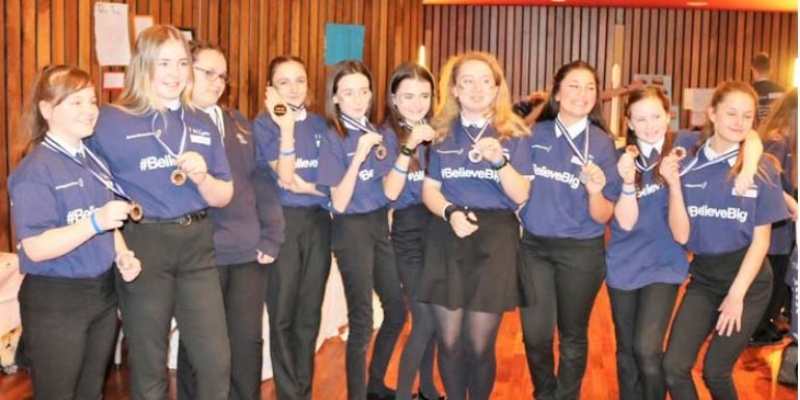 The video featuring the final of the Believe Big competition involving all our Trust secondary schools is now available online.
Hundreds of students came up with innovative ideas to be in with a chance of representing their school at the competition, run by 7 Billion Ideas. Finalists were chosen from each school and they all attended the final at the Core in Corby, presenting their ideas to a panel of judges.
It was a day of innovation, collaboration and teamwork and our students came up with some very interesting ideas, marketing, slogans and models.
The results were as follows:
1st: Future team - KSA - Pacto Vegetabilis
2nd: Fade Creations – Brooke Weston Academy - Token Trader
3rd: SEN+ - Corby Technical School
Best Poster: Tree Totaliser – Kettering Science Academy
Best Model: Helping Hands – Thomas Clarkson Academy
Best Stall: ITASK – Corby Business Academy