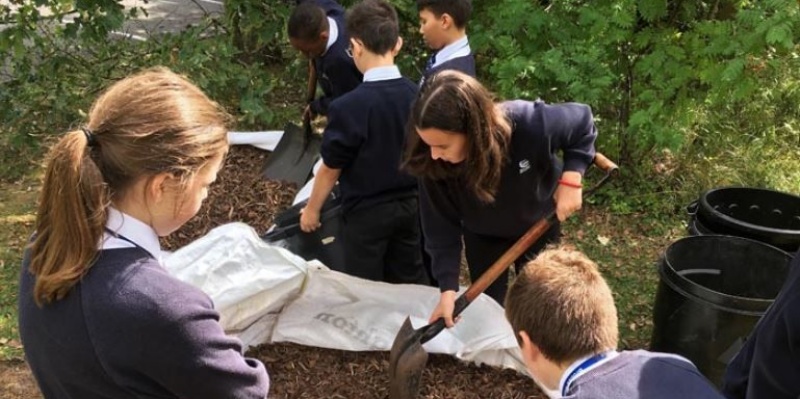 Brooke Weston Academy students have been awarded certificates from the Royal Horticultural Society, after designing and constructing an allotment area which offers a wealth of enrichment and learning opportunities.
The Year 7 (now Year 8 students), worked alongside Head of DT Jonathan Browne on the project, to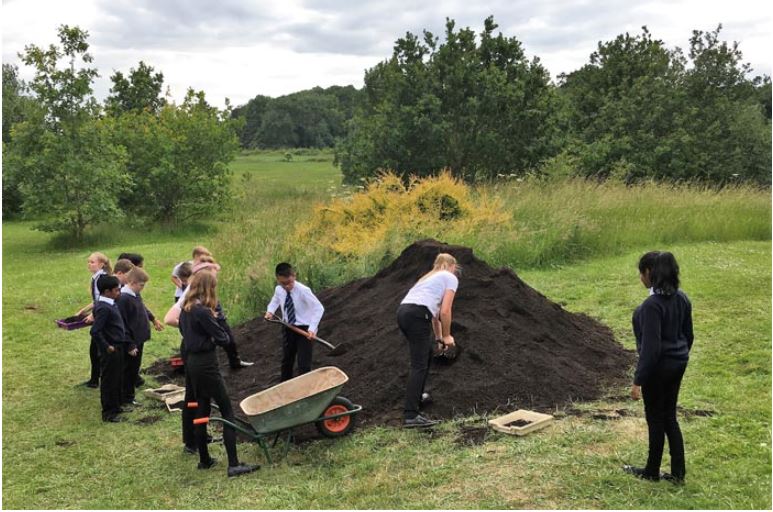 design and construct eight raised beds plus a rainwater harvesting system.
Mr Browne said: 'The students have been working on the allotment since spring last year. It is situated behind the staff car park and, although very scenic, it poses several challenges that the students have had, and will continue, to overcome.
'The students have found excavating the site extremely slow and difficult as the soil is a mixture of limestone, sandstone and clay. The situation was also exacerbated by the continuous dry weather and low rainfall last year.
'Several large boulders were removed and the students had to work around those that were too heavy to lift. With no mains water supply, the allotment team has also had to construct a 'rainwater harvesting saucer' that has the potential to collect up to 1,000 gallons of rainfall.'
The beds contain over eight tonnes of top soil, surrounded by two tonnes of ornamental bark. In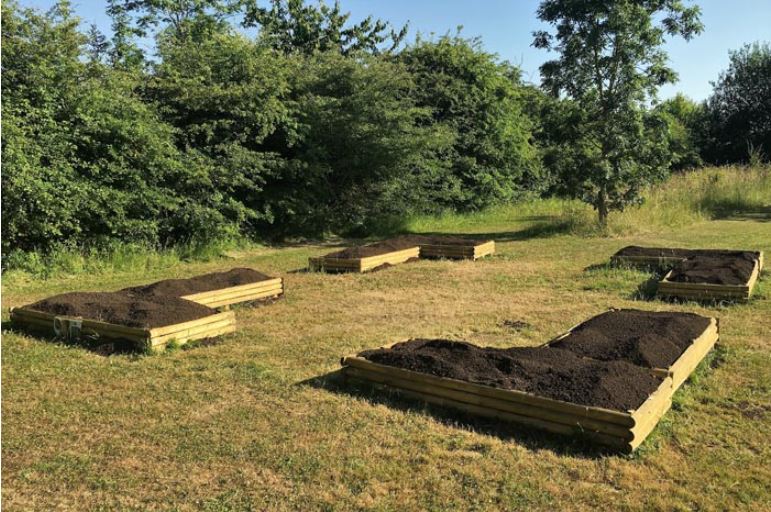 traditional Brooke Weston manner these have been named after leaders in their field - Don, Klein, Titchmarsh, Swift, DeThame, Fowler, Hamilton and Thrower, after current and former presenters of BBC's Gardener's World. Two beds (Klein and De Thame) will be dedicated to flowers while the others will follow a three-year crop rotation.
Mr Browne said: 'With the manual grafting now out of the way, this year is all about sowing, nurturing and harvesting, inspiring our students to become lifelong gardeners and understanding the benefits of growing their own food.The allotment will allow them to discover the simple pleasures of tasting and cooking ingredients straight from the garden, which they can then replicate at home.
'This is such an exciting and vibrant project that I am hoping that other Brooke Weston Academy staff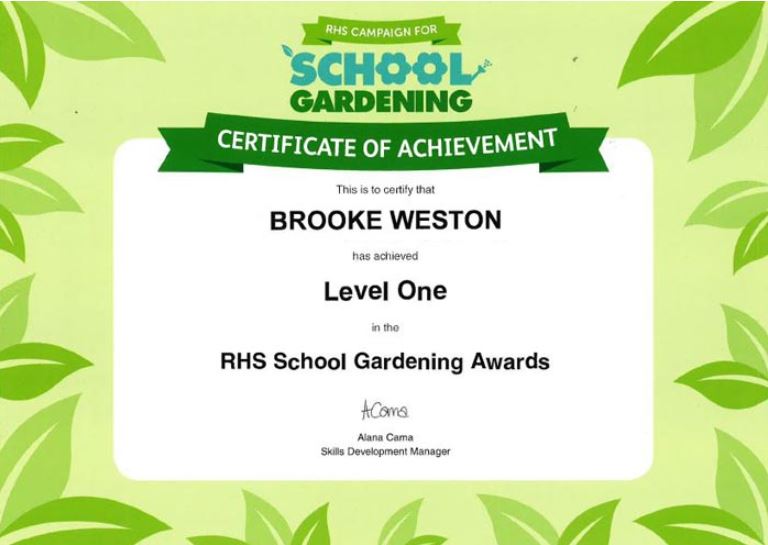 will get involved; whether that is donating seedlings, seeds, tools or other equipment or sharing their knowledge, hints and tips. There will be lots of cross curricular opportunities, including soil testing, insect identification and sensory experiences for SEND students. Our allotment is open to all.
'We are delighted with the award of the Level 1 and Level 2 RHS certificates which is a reward for all the hard work the students have already put in. Our aim is now to secure Levels 3, 4 and 5, and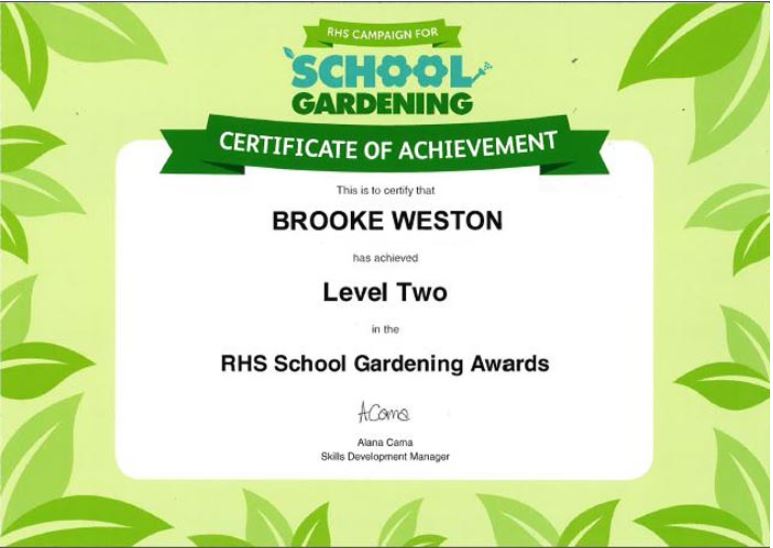 maybe attain the ultimate accolade – the RHS School Gardening Allotment of the Year!'