Careers: Intent, Implementation & Impact
Updated: 4/5/2023
Intent: Our careers provision aims to empower all Brooke Weston students to make confident, impartial, and informed choices about their future career options. Regardless of background, our approach focuses on providing purpose, direction, and opportunities to all our students. Enabling them to flourish as individuals, become highly employable, and achieve personal and economic wellbeing throughout their lives in modern Britain.
Our strategy aims are:
To embed careers across the curriculum in innovative ways.
To provide clear information, advice, and guidance, which supports pupils with developing their own personalised careers journey.
To ensure our careers curriculum empowers all students and supports them in maximising their potential.
To provide bespoke careers support to identified cohorts ensuring they reach their full potential.
To develop confidence in parents and staff in their roles as careers champions.
To ensure that students with special educational needs and disabilities, or those from disadvantaged groups, can aspire to and obtain any career equal with their peers.
To challenge perceptions and raise aspirations so that subject and career choices are free from gender bias and students know how to look beyond their immediate environment to new and exciting possibilities.
Implementation: In addition to the eight Gatsby Benchmarks, our 2022-2023 careers programme is linked to the new CDI (Careers & Development Institute) Framework. The CDI's Career Development Framework describes the six career development skills that people need to have positive careers. These are both cross-referenced below.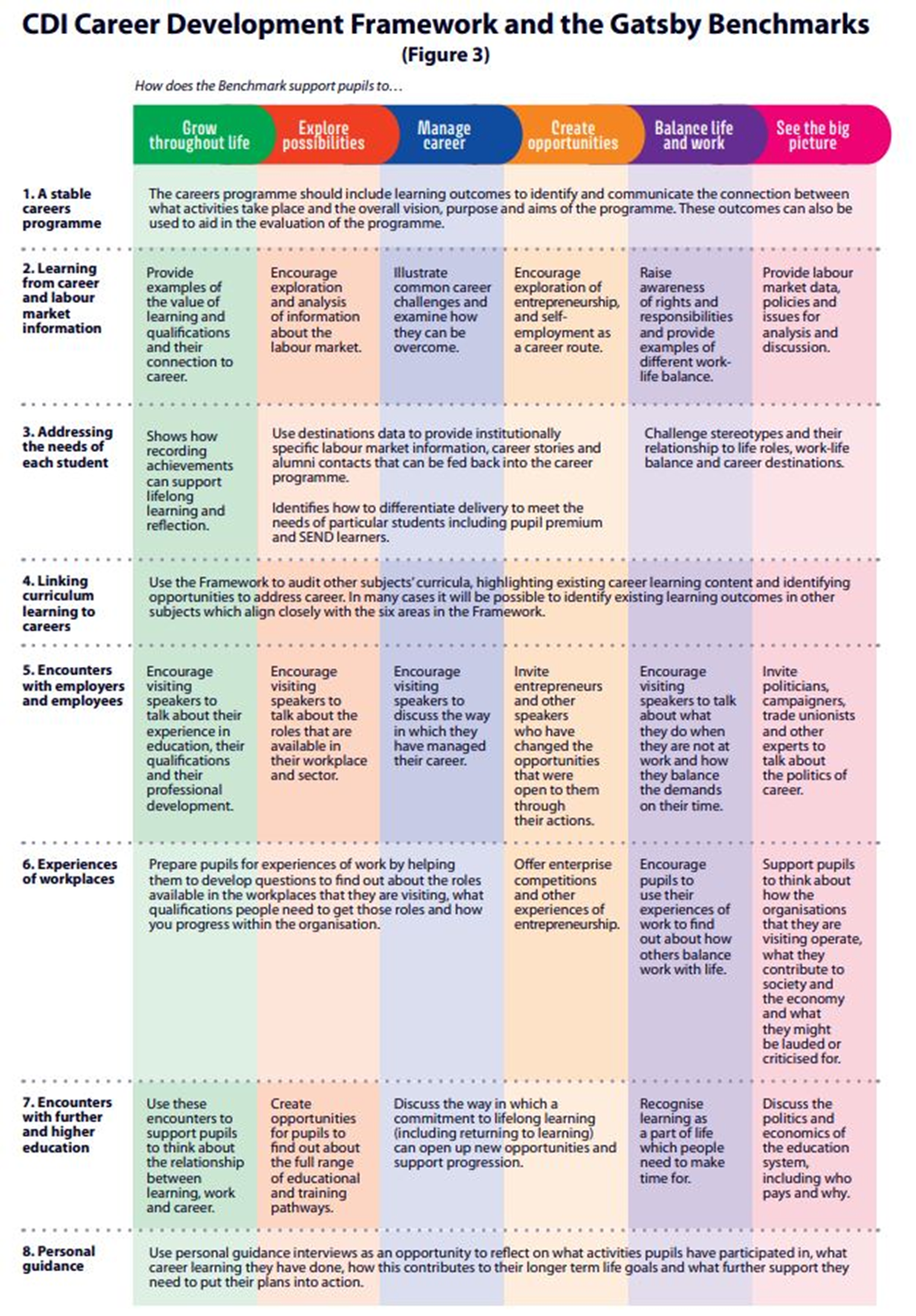 Our 2022-2023 careers programme is also linked and delivered via the PSHE framework. Which enables careers to have a dedicated and timetabled term provision across Key Stages 3 & 4. Careers Provision for KS5 is jointly delivered in partnership with our Sixth Form Team.
Impact: Brooke Weston measures and assesses the impact of its careers programme through student surveys, destination data, Unifrog Charts, and the COMPASS+ tool each term to reflect on progress towards the Gatsby benchmarks. We provide parents with the opportunity to feedback on the programme and obtain employer feedback after all employer engagement activities. We work closely with our SEMLEP (South East Midlands Local Enterprise Partnership) adviser to assess our careers programme against other schools & colleges in the region.
Accountability
Our Link Governor & Governing Body are responsible for ensuring that the independent careers guidance provided is presented in an impartial manner, showing no bias or favouritism towards a particular institution, education, or work option.
Our Senior Leadership Team is responsible for the review of the career and education guidance strategy, yearly destination measures, and the yearly career plan.
Our Link SLT Careers Line Manager is responsible and accountable for the delivery of the school's programme of career advice and guidance, including administrating work experience placements, and undertaking health and safety reviews of such placements.
Our Careers Leader is responsible for organising career talks and assemblies, organising college applications and references, organising attendees for the Year 10 interview day, and ensuring the tracking of all career activities undertaken by students. In addition, they are responsible for providing independent information, advice, and guidance to pupils one-to-one and in groups
Our Careers Enterprise Adviser is a volunteer from a business who will work with the Careers Leader to drive improvements in the school's careers provision.
Our SEMLEP Coordinator is responsible for providing the school with a local source of expertise and support for their career provision.
Our Heads of Departments / Subject leaders are responsible for incorporating career learning within their curriculum linked to real-world career paths.
Our Subject Teachers are responsible for linking curriculum learning with careers.
We are keen to showcase the broad and diverse range of career opportunities our students experience across the curriculum via our website and Linkedin page https://www.linkedin.com/company/brookewestonacademy and Careers Leader Newsletter available below. In addition, we are in the early stages of developing our Alumni welcome the opportunity to hear from any of our former students, especially those from our early cohorts.
For any further information or questions regarding the above, please contact the Assistant Principal - Line Manager Careers, Jonathan Browne or Careers Leader Amber Colquhoun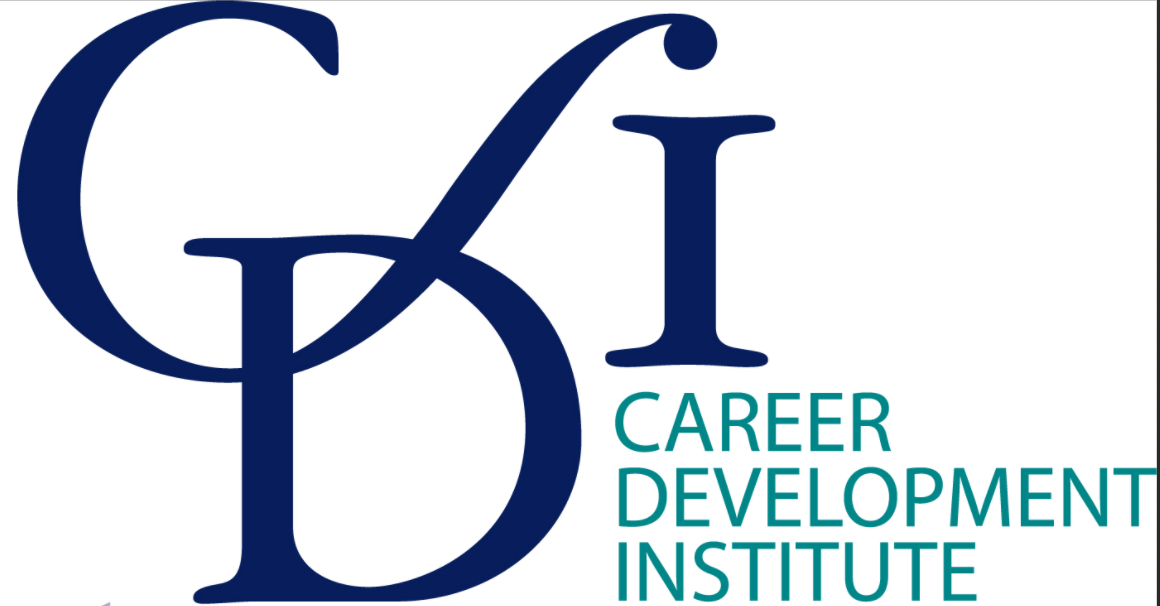 Jonathan Browne
Assistant Principal - Line Manager Careers
Tel: 01536 396366
Email: jonathan.browne@brookeweston.org

Amber Colquhoun

Careers Leader

Tel: 01536 396366
For further information refer to the links on the right