Governing Body Membership
Detailed information on Governor's, including date of appointment and attendance can be found on the Brooke Weston Trust website under Brooke Weston Governors.
Jonathan Wintle
Chair of Governors
I am Head of Transformation for Associated British Foods plc in London and am a qualified Chartered Accountant although work is far more about people and development rather than adding up numbers. My role focus is around continuous improvement and transformational change of processes, people and technology. I have been a member of the Brooke Weston Trust Audit and Risk Committee since 2020 with the initial meetings supporting the activities around the global pandemic and school closures. A steep learning curve and one I am keen to add to with becoming a governor as well as sharing the skills and experience from my day to day work experience.
I look forward to working with my fellow Governors, staff and leadership team at Brooke Weston to support high quality education to our young people
jonathan.wintle@brookewestontrust.org Brooke Weston Academy, Coomb Road, Great Oakley, Corby, NN18 8LA
Clare Dent
Parent Governor
Clare Dent is from Kettering and was educated locally before studying a Chemistry Degree at University. She has worked within both the Research & Development and Manufacturing sectors of the Pharmaceutical industry, employed by two of the industry's giants GSK and Astra Zeneca. Clare progressed from an Analytical Chemist in both companies' labs through to a Quality Assurance Manager at the former Astra Zeneca Corby site. After the site suffered fire damage and closed, Clare joined her family business, and developed new skills within the business; management, payroll and finance. She has also held a position and gained experience in all aspects of governance at a local primary school, and would like to develop this further and gain experience within the secondary stage of education. When Clare isn't working or driving her children around the area to attend their clubs and sporting events, she enjoys relaxing on her road bike, riding around the local lanes or escaping off to the Lake District to enjoy off-road mountain biking or walking high level fells.
Ika Částka
Governor
I attended secondary school in Corby, going on to study Law at the University of Birmingham and then the College of Law, qualifying as a solicitor in 1986. I am currently Head of the Commercial Property Team at Wilson Browne Solicitors, splitting my working week between the Kettering and Corby offices. As well as being a governor at Brooke Weston Academy I am also a Council Member (and past President) of Northamptonshire Law Society, co-chair of Corby Business Group and Independent Member of Northampton Borough Council Standards Committee. The steel industry and the Serbian community brought my family to the county in the 1970s when my father moved from the mines of Northumberland to the tube works in Corby. I am passionate about schools and businesses working more closely both to inspire students and to help them with the skills required to be successful in their working lives
Staff Governor - Vacancy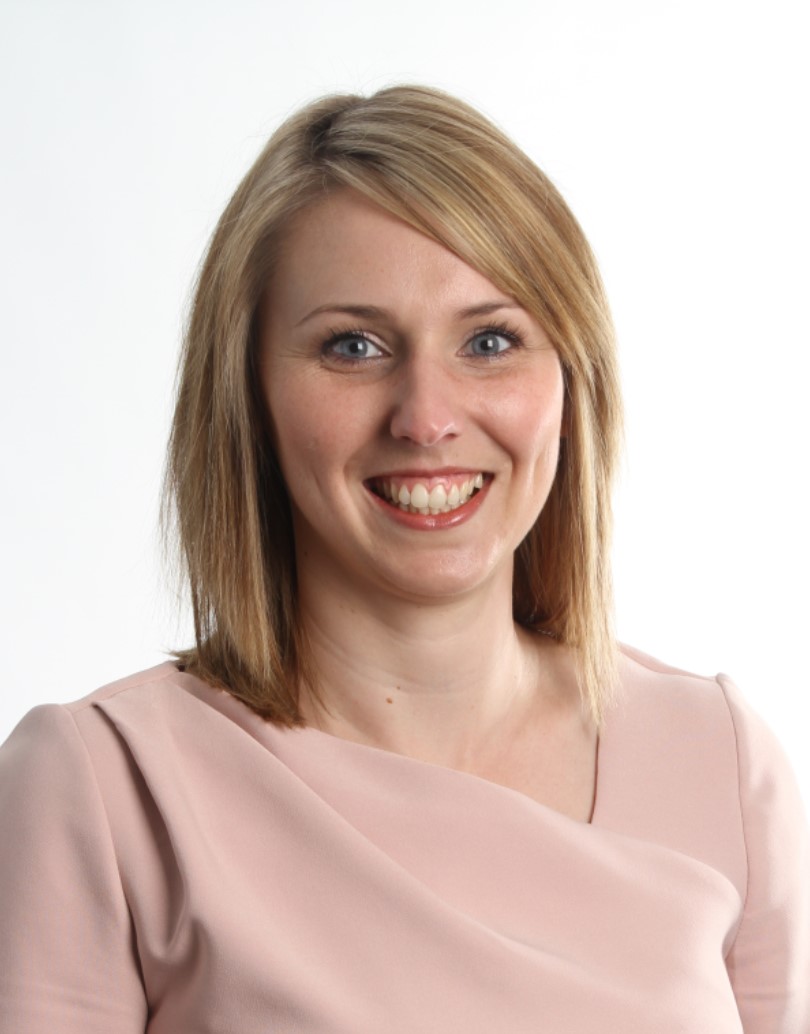 Danielle Eddy
Governor
I am delighted to join the Brooke Weston Team as a Governor, and I look forward to working with all staff and students within the community it serves. I am incredibly passionate about education and ensuring all students achieve their very best. I have previously been a Governor at a local primary school in Northamptonshire and I currently attend Governor meetings, as a Deputy Headteacher in the Northamptonshire school that I currently work at. I am an experienced teacher with a Geography specialism. Alongside teaching Geography, I have a number of years experienced in the pastoral element of education and I am dedicated to helping students who need help and support both inside and outside of school. With the increase of mental health support needed for young people, school is very much the place where students can improve their resilience and I am very much an advocate for those students who may need this. I look forward to supporting Brooke Weston Academy as a Governor


Ron Snaith
Governor
I am originally from Sunderland and moved to Northamptonshire in 1984 to work at Weatherbys in Wellingborough, where I was involved in supplying horseracing and bloodstock data, initially in published form and then in direct data-feeds to individuals and organisations around the world. In 1989 the company bought a business based in Yorkshire, supplying newspapers with their page-ready products and internet companies with horseracing data, which I managed for 10 years. This company was bought out by the Press Association and I continued to work for them for a few years until moving back to Northamptonshire to take up a position at the Racehorse Owners' Association in London. I have two sons who both studied at Brooke Weston, the eldest gained a Masters degree in Chemical Engineering at Bath and now works in London for a Norwegian 'Energy Solutions' company, while my younger son is a Quantity Surveyor working at the new AstraZeneca headquarters in Cambridge. I am looking forward to working with my fellow Governors and staff at Brooke Weston to help ensure that the very highest standards are maintained for the pupils, allowing them the best possible opportunities.
Elizabeth Tulum
Governor
I am an Analytical Scientist working at Unilever in Bedfordshire for the last 14 years. Having moved to Corby when I got married approximately 17 years ago and now a mother of two girls, I have enjoyed getting involved in their education and supporting them with life skills. After careful consideration I decided that I would like to apply for a school Governor role and get more involved in education and make a difference to our community. As a scientist I can bring a diversity of different skills, I can communicate complex ideas in a simple way, analyse and review different types of data and make decisions as this is a key element of my role at work. I can bring the skills and unique experiences, perspectives and insights into decision-making in the interests of the school community. I have been involved in Science initiative volunteering programs in various primary schools in Northamptonshire. Being part of the Serbian community in Corby, I volunteer as chairperson for the local Serbian Folklore dancing group as well as attending various festivals around the country. My interests include swimming, going to the gym and spending time with my family.
Ed Harman
Governor
I am originally from Norwich, graduating from university in 2001 with a business degree in Retail Management. After joining the Sales & Marketing Graduate scheme, the majority of my career has been spent in the Commercial Team at Weetabix. I am based at the Burton Latimer head office, a short drive from home. Between periods at Weetabix, I have also enjoyed six years in the chilled food industry, working for both Greencore and Samworth Brothers. My roles have included category management, national account management and most recently, commercial strategy. My passion lies in being able to influence the future success of the business through having a curious mindset, and fascination with shopper psychology. At Brooke Weston, I'm looking forward to gaining an understanding of the education sector and to bring my passion for practical and theoretical business education to the wider academy community. Moving to the area 20 years ago, I have lived in both the Kettering and Corby districts. I now live in a village on the outskirts of Corby with my wife and two children. I am a keen cyclist and skier. I also enjoy baking and taking family holidays, with Devon being a favourite summer destination.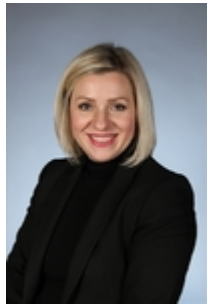 Liz Martin
Governor
It is a privilege to be part of the Brooke Weston Governing Body and I look forward to serving the school and its community.
I have always lived in Northamptonshire, including graduating from the University of Northampton with a degree in Primary Education with QTS. My experience started in a middle school in Northampton and then led to primary schools in the town. I am currently an assistant head teacher with responsibilities for the curriculum and developing middle leaders; I am key part of the teaching and learning development team as well as having subject leadership.
In addition to my role in school, I also work as an integral part of the local authority moderation team, delivering training to year 6 teachers and moderating writing across the county. Transition between primary and secondary school is a particular interest, exploring how schools can make it a positive experience for all pupils.
I am passionate about working in the education sector and strongly believe that all children and young people have the right to the very best education.
My two children attend Brooke Weston and enjoy the opportunities that are available for them through what the school offers.
I live in Rothwell, with my family and, outside of work, I am a keen runner and enjoy films and good food.
Alan Othen
Governor
I graduated from the University of Bristol in 1981 and was commissioned into the Royal Engineers the same year, later graduating from Cranfield University with a master's degree in 1996. After a long career in operations and intelligence posts, many of them overseas, I retired in 2013 and am now part of the Oakley Vale community, living close the academy.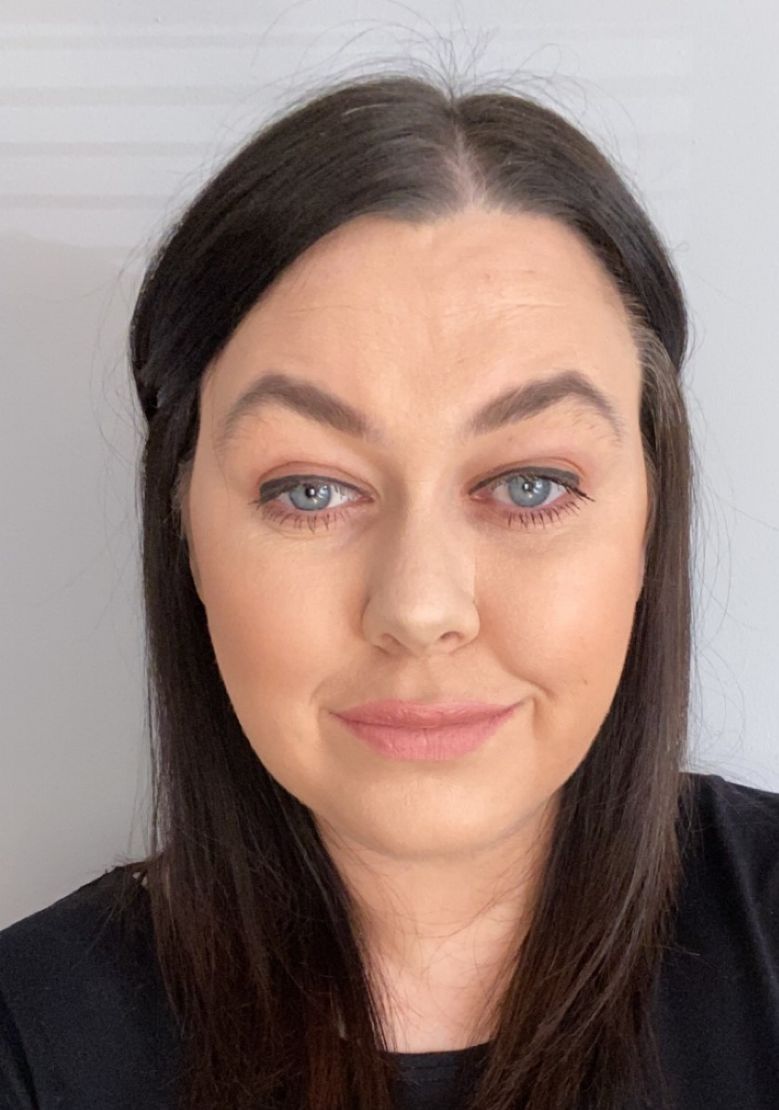 Amy Davidson-Dott
Governor
I am delighted to have been appointed as a governor at Brooke Weston, and look forward to my future role on the governing body. I grew up in Corby, and have lived in the town for the majority of my adult life. I have watched the town evolve over the years, and feel proud to be part of the Corby community.
I returned to University as a mature student in 2018, and graduated in November 2021 with a first-class honour's degree in Social Work. I am currently working within a domestic violence organisation, which supports families in the local community and also assists families from other counties to access refuge provision. I trust that my knowledge of safeguarding will be beneficial within my governor role, and enable me to contribute effectively, ensuring the best interests and wellbeing of the pupils and school community are always of priority.
I have two children, one of which already attends Brooke Weston, and the other will be joining the academy in September, which she is very excited about! As a family we love having days out, with some of our favourites being visits to London, and theme park trips. We love to travel, and look forward to summer holidays resuming this year!
Ryan Coleman
Governor
I am excited to take up the role as Governor of Brooke Weston having attended the school from 1998-2005. I have lived in Corby all my life and attended other schools in the trust. I am a strong believer in Brooke Weston's ethos towards students and teachers, recognising this as something that gave me a strong foundation moving from education to employment.
After leaving Brooke Weston I spent 7 years in IT, working in Corby, Cambridge and the USA. I undertook a number of roles including Server Engineer and PC/Network Manager for a global, multisite, company, before moving to Cambridge to work for Nokia/Alcatel Lucent in their video streaming arm.
I then moved to policing where I have undertaken a number of roles which will benefit my understanding of education, youth justice and safeguarding. I am currently responsible for all local policing in a large geographic area, leading officers and staff to tackle community issues and provide support to education and youth work through a community safety partnership, amongst other things. I have led a multi-million pound change project which has seen widespread transformation in policing.
I believe all these skills will help me support Brooke Weston's teachers, students and parents and ensure the school strives to provide the best possible service.