Please note prize giving took place in school throughout the week
Welcome to Brooke Weston Academy Prize Giving 2020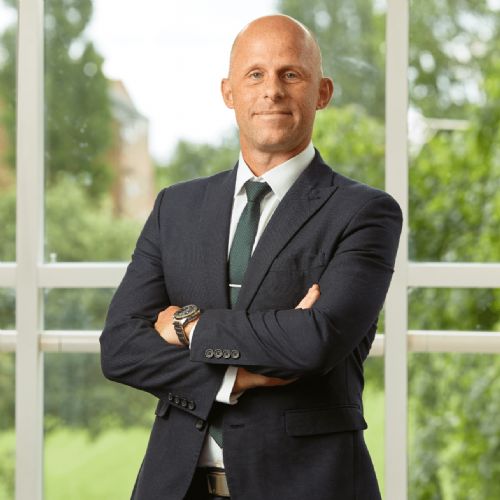 Dear Prize Giving guests,
Welcome to the 2020 Brooke Weston Academy Annual Prize Giving.
This year due to COVID-19 we are holding this event virtually, and thank you for taking the time to celebrate the success, hard work and dedication of our amazing students.
For over 29 years, this Academy has strived to provide its students with a world class education. We continue to live and breathe the original founders' mission each and every day.
Although COVID-19 has inevitably changed education, our students remain at the heart of everything we do at Brooke Weston. We provide a rich and diverse curriculum, that naturally focusses on maths, English, science and humanities, but also supports music, dance, drama, design and sport, to create successful, resilient, literate, articulate and confident young people.
Finally, we look forward to a time when it is possible to operate in school without restrictions, and want to finish by thanking you for your fantastic support of Brooke Weston Academy over this time.
Shaun Strydom
Associate Principal
Brooke Weston Academy
Welcome Video from Mr Shaun Strydom

Brooke Weston Year Review 2020
Our School, Staff & Students (click to expand)
A word from our guest speaker - Dr Alex Lyness (click to expand)
Alex Lyness started at Brooke Weston Academy in 1997. In years 10 and 11 he was part of the school rugby team that won two Northants Schools Cups. He left after his A-Levels in 2004 after getting A (Business Studies), B (Design & Technology) and a C (Maths), which was enough to get to study Product Design Engineering at Loughborough University.
During study for his undergraduate degree, Alex completed a placement year working for Catalent Pharma Solutions, Corby, and after graduating stayed on to do a master's degree in Engineering Design. Whilst at Loughborough he continued playing rugby and was a key member of the Students' 2nd XV rugby team that won a national championship.
During his master's degree, he was approached by a start-up called Glide Pharma to provide engineering input into their needle-free drug delivery device. After a successful collaboration, Glide agreed to co-fund a PhD and Alex moved to Oxford to work as a Medical Device Engineer. He gained his PhD in Mechanical Engineering in 2013 and, shortly after, the device he had helped develop was proven to successfully work at a human clinical trial.

Following his time in Oxford, he returned to Loughborough University after being awarded an Enterprise Fellowship role and research funding to develop devices to deliver emerging cell-based therapies. One of his inventions was an injection device capable of delivering stem cells to the upper layers of the skin to treat a very rare genetic disease. This device was patented and approved for use on patients in Europe.
In 2016, after many successful research collaborations, he was approached to join West Pharmaceutical Services as a Manager, Research & Technology. In this role he leads an interdisciplinary research team of 5 that collaborate internationally with universities and start-up companies to bring their technologies from potential, through feasibility to be integrated into next generation drug delivery systems. In 2018 he moved to the US and now works at company's HQ near Philadelphia. Since joining West, he has been able to travel a lot and presented research in Boston, San Diego, Austin, Montreal, Vancouver and Melbourne.
For all that Alex has achieved so far, he would want to remind you that he was not a 'straight A' student. His time at Brooke Weston was only the start of his journey on how to become an engineer and then how he can make patients' lives better through designing better medical devices. He is now 34 years old and continues to learn new things each and every day.
Please click on the sections below to see the presentations for each individual year group and student photographs.
Presentations