Welcome from the Principal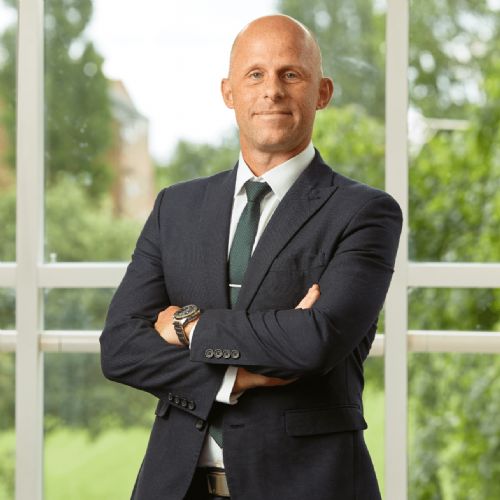 I am delighted that you have chosen to study at Brooke Weston Academy. For over twenty five years Brooke Weston Academy as put its students at the heart of everything it does. Our academic success is clear through examination results, an Ofsted outstanding grading and the high quality destinations our Sixth Formers go to after they leave the Academy. Your time at Brooke Weston Academy is so much more than just examination success. You will be encouraged to push your comfort zones, grow as an individual and exceed your potential.
At Brooke Weston Academy you will be joining an inclusive community where intellectual ability is valued, curiosity is encouraged and going the extra mile is an expectation. Your teachers are deeply passionate about their subject and you will be surrounded by some of the brightest young people in the region. In addition you will be studying in state of the art facilities, have access to a vibrant extra-curricular offer in sports, art, music and drama and be carefully prepared to succeed in your applications for university, work or apprenticeships.
We are proud that we do things differently at Brooke Weston Academy and this is an important part of our history. The standards, both academically and personally, that we expect you to meet are high and by joining us you are embracing these expectations. In return you will be deeply supported throughout the Sixth Form by your tutor, teachers and the Academy leadership team.
I want to welcome you to our Academy and wish you the very best of luck during your time at Brooke Weston Academy.
Mr Strydom
Principal
Welcome from Director of Sixth Form
Firstly, congratulations on beginning your Sixth Form journey at Brooke Weston Academy. We look forward to supporting you over these next two years as you pursue your goals and navigate the wealth of opportunities available to you.
We would like thank you in advance for the important role you will play at Brooke Weston during your time here. As a Sixth Form student you will be an important role model for the younger students, so please embrace this responsibility whole-heartedly and ensure you are always striving to lead by example.
Your subject teachers are eager to welcome you into their faculties and look forward to engaging with you as you develop your skill and knowledge of your chosen subjects. The rigours of Sixth Form can be challenging at times but your teachers, tutors and the Sixth Form team will always be here to guide and support you, equipping you with all the tools and skills you need to be successful.
In addition to your academic studies we hope you make the most of the variety of extra-curricular opportunities that Brooke Weston has to offer. We have a team of truly expert and passionate staff here that are always ready to enhance your learning through extra-curricular trips, clubs, societies, workshops and work experience. You will get out of Sixth Form what you put in so please seize all these opportunities with both hands and ensure you leave us having fulfilled your potential.
Myself, and the whole Sixth Form team, along with your tutors, are here for any queries or questions you may have, our door is always open to you.
Enjoy your time here with us and make sure you leave no stone un-turned on your journey to life beyond school as you embark on the next exciting step of your life.
Caity Brennan
Director of Sixth Form